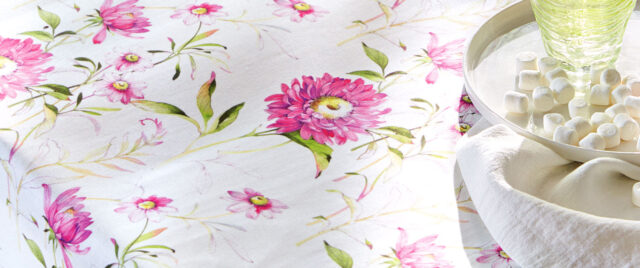 Now we fetch the ultimate freshness-kick into the house; with lots of young greens ranging from tender to vibrant and a sea of blossoms in airy shades like Viola, Lavendel and Pink.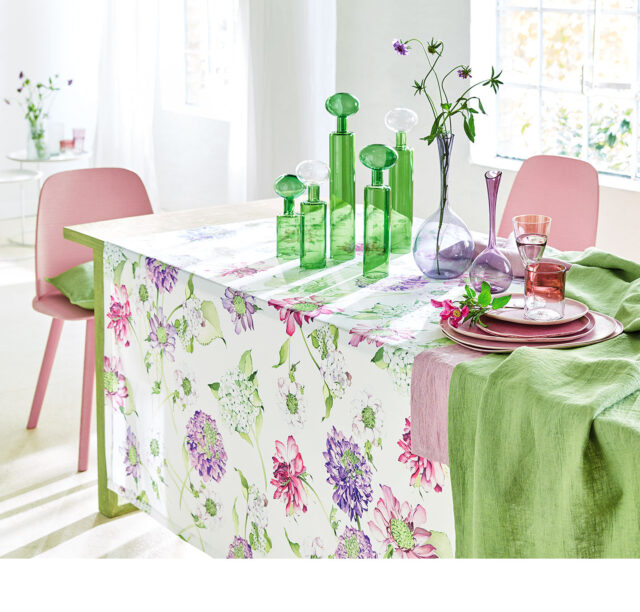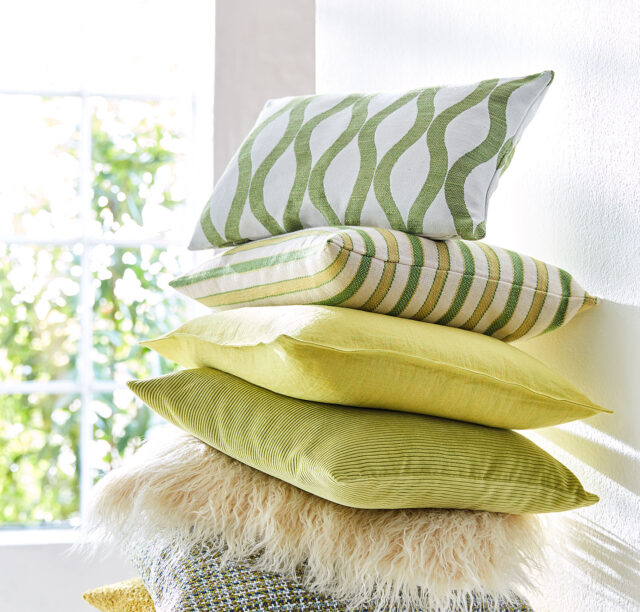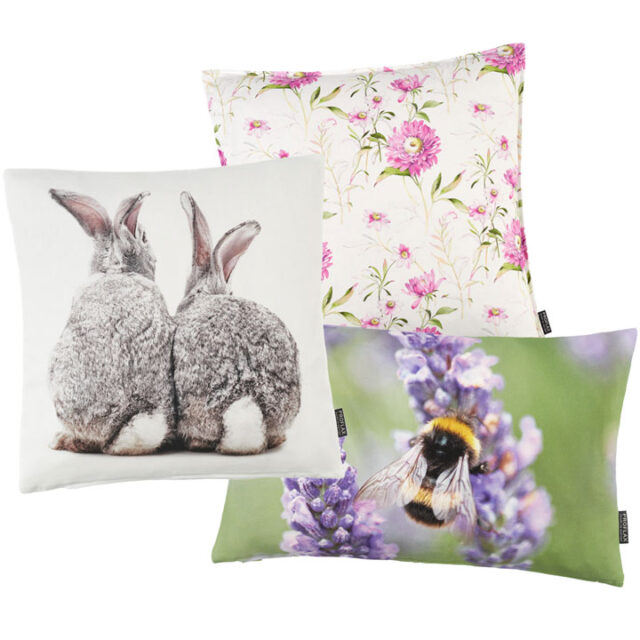 Eco-prints
---
As with all our digital prints, flower meadow LILO and HOPS, the rabbits, are also certified Oeko-Tex 100.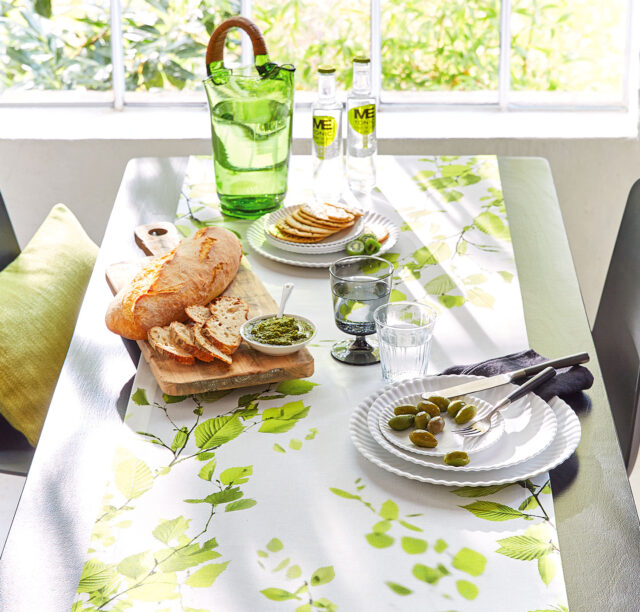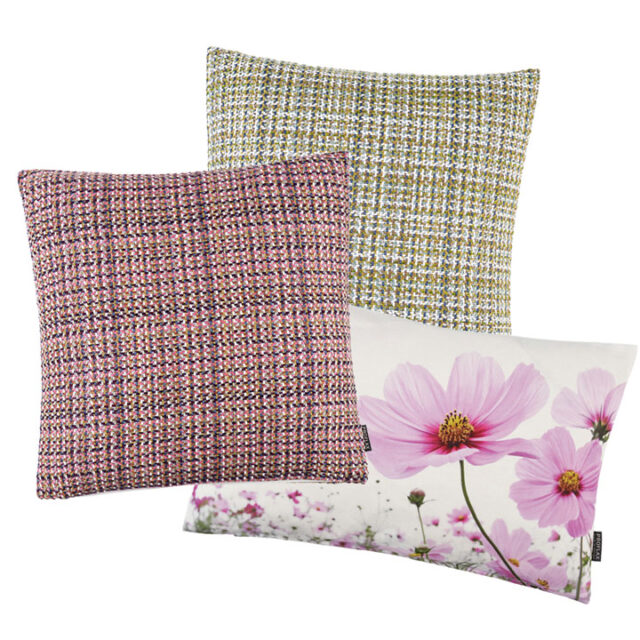 COLORES
---
Trending shades such as Pink and Lila, the popular basket look: COLORES is a genuine hottie and what's more, so easy to combine!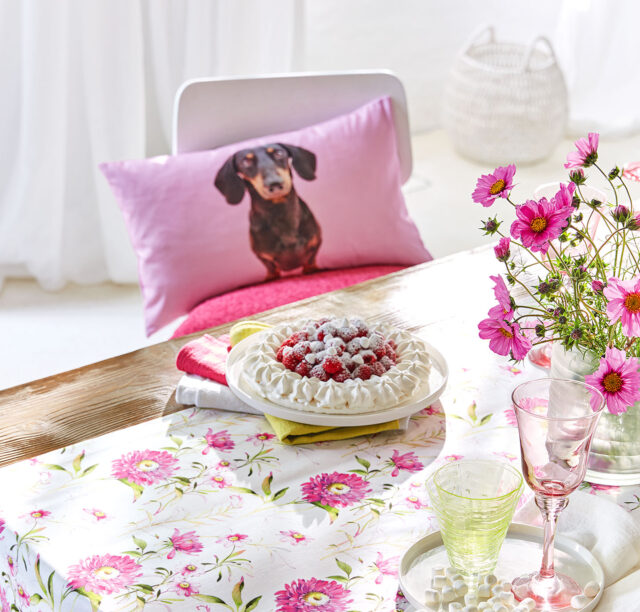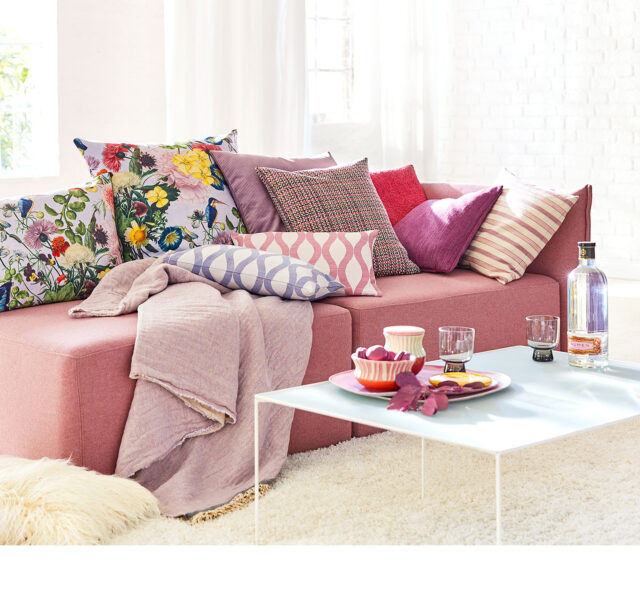 Our Basics. Made to fit.
Mixing can be so easy – when you find the right Basics! That's why we have collated an extraordinarily broad assortment of Basic Essentials for you: cushions, Table Fashion, and throws in 489 captivating solid shades and in It-materials like velvet, linen, or chenille. And the style-palette ranges from noble like BODA and MILANO to casual like SVEN to fuss-free like LIVE or CHIC. The colour range is constantly supplemented with the seasonal trend-shades, and thus harmonizes perfectly with the new Seasonals and fashion products. Here everything simply fits together perfectly!