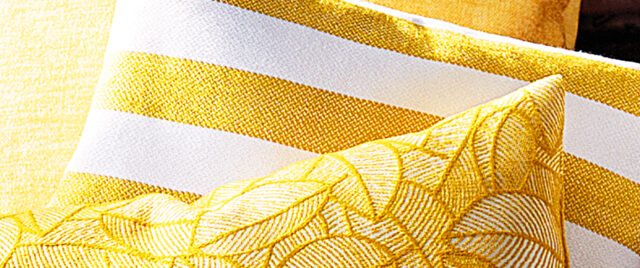 More colour! More gaiety! More fantasy! In this season, the designers are at the top of their game in mixing it up. And as combo-pros, we're all-in from the get-go. Our new Seasonals already mix the leaf motifs of chenille FILIA with the casual stripes of LIMES and faux-solid UNA in used-look. Why that's so easy to do? Because the colour scales are so fine-tuned with each other: from summery Orange, Honig and Kiwi to Denim or Kiesel.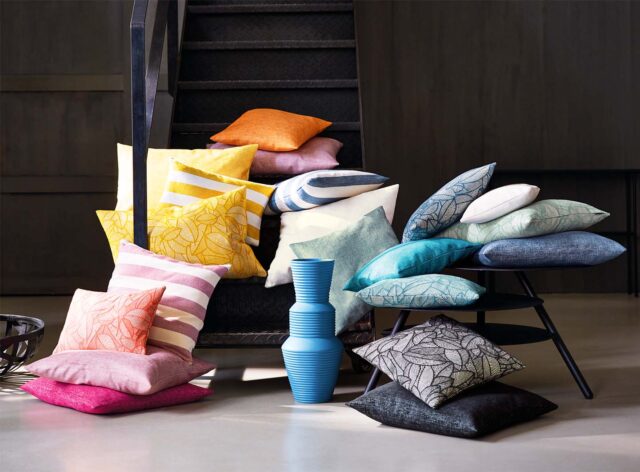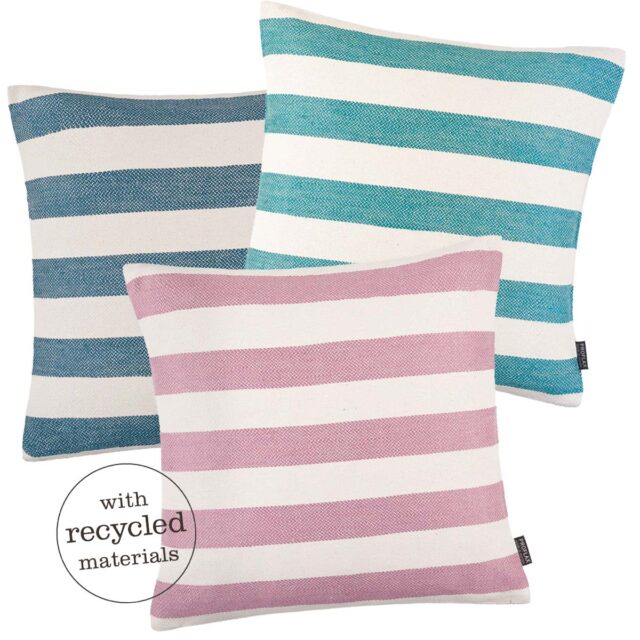 Naturally Recycled
---
With Seasonal LIMES, we are doing something good, not only for ourselves, but also for the environment, because the casual stripe is made of 70% recycled thread! The raw materials come from remnants and discarded clothing, torn down to the fibres and then spun again into new thread.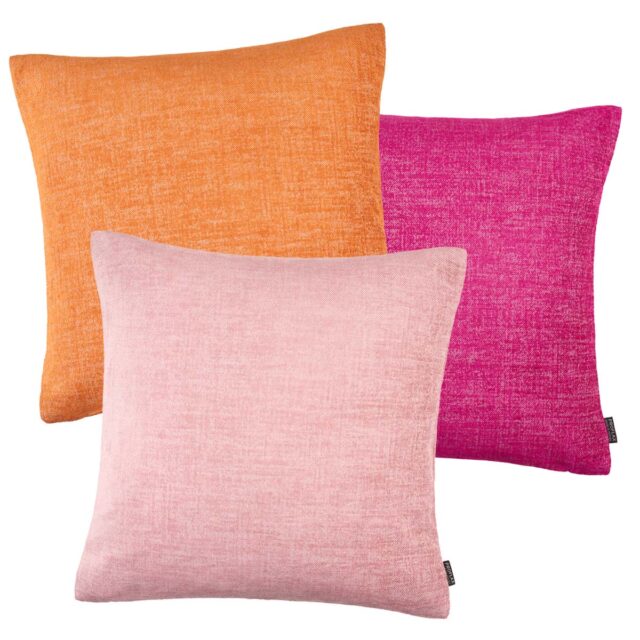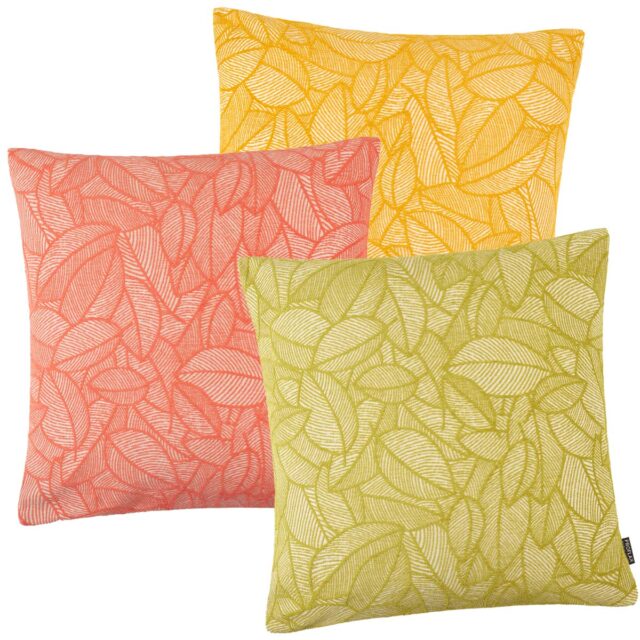 Cool Summer Mix
The filigree leaf pattern of FILIA and faux-solid UNA go together perfectly with the stripes of LIMES. Because – as always with our Seasonals – all the colour palettes are coordinated with each other.