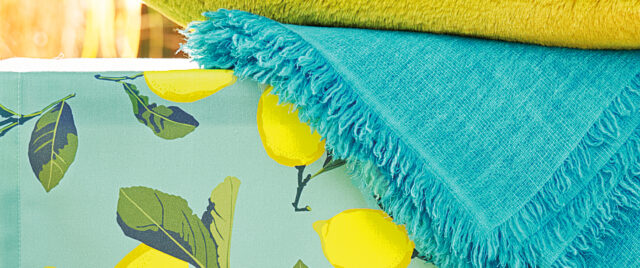 Tropical blossoms, hummingbirds, turquoise bays – now the Caribbean shimmers through the interior! If you don't like it quite so hot, choose subdued green and Capricool lemon motifs.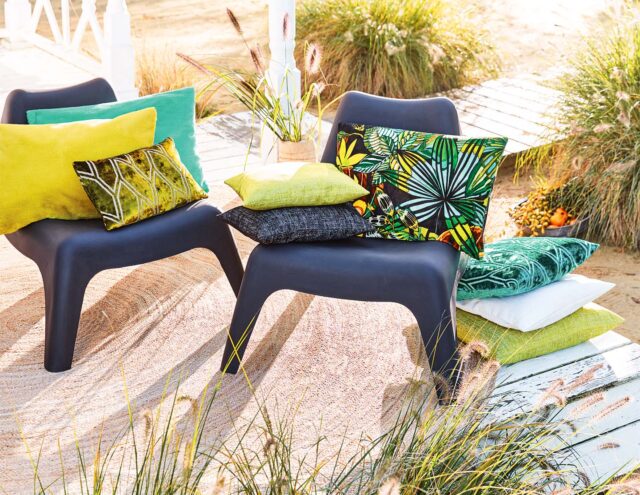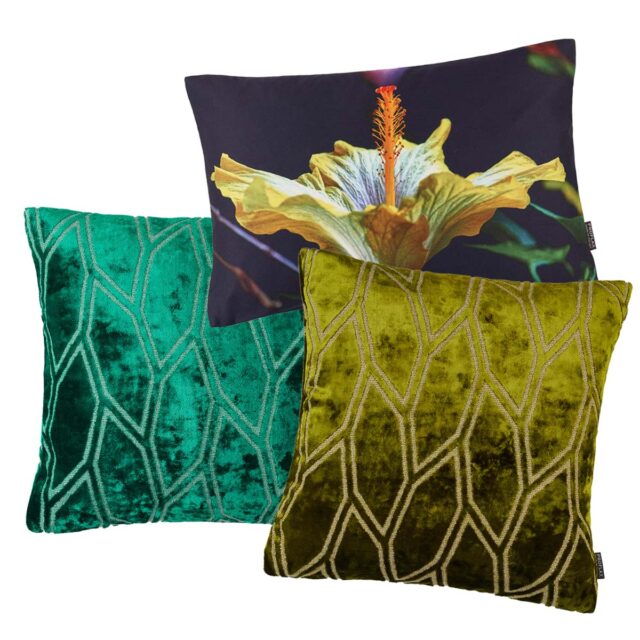 CABILAO
---
What are the Nazca lines of CABILAO crushed velvet trying to tell us? Probably that the mix of shine and matt looks almost mystical – especially in the wow-shade of Lagune!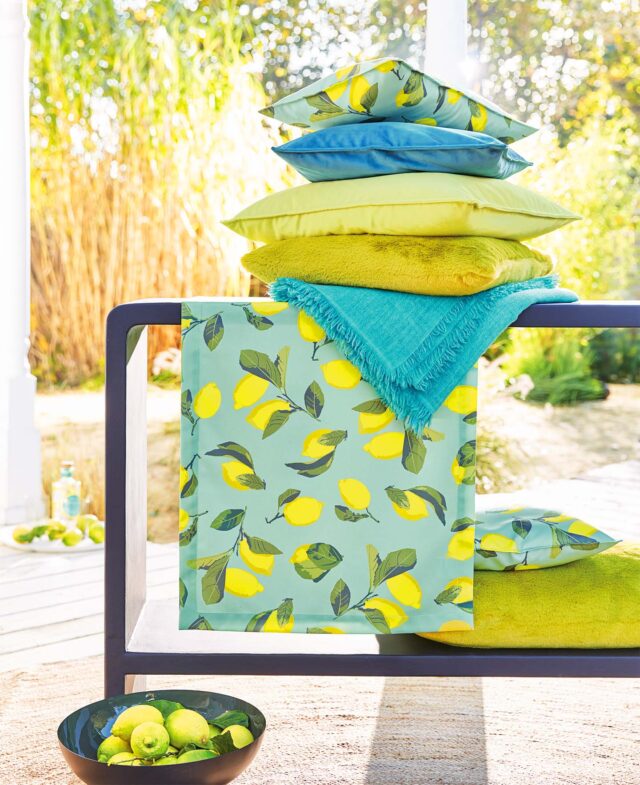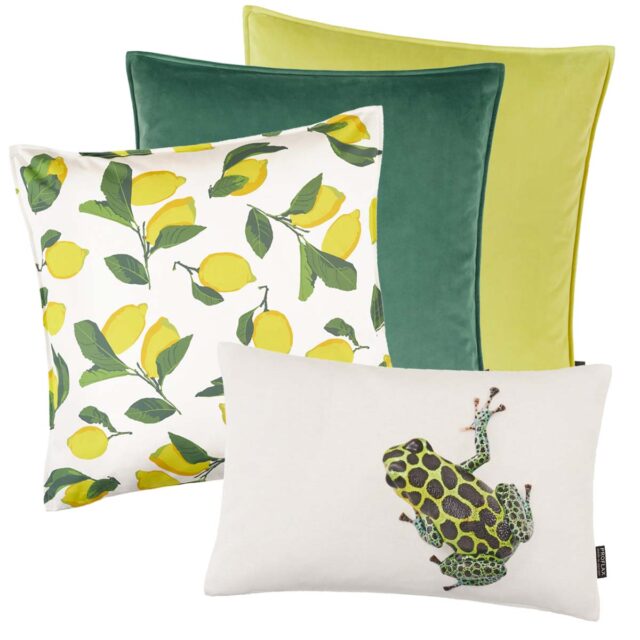 CAPRI
---
What matches the white or mint background of the lemon-runner Capri? Just look it up in the online shop: there we have arranged all the mix partners clearly for easy view.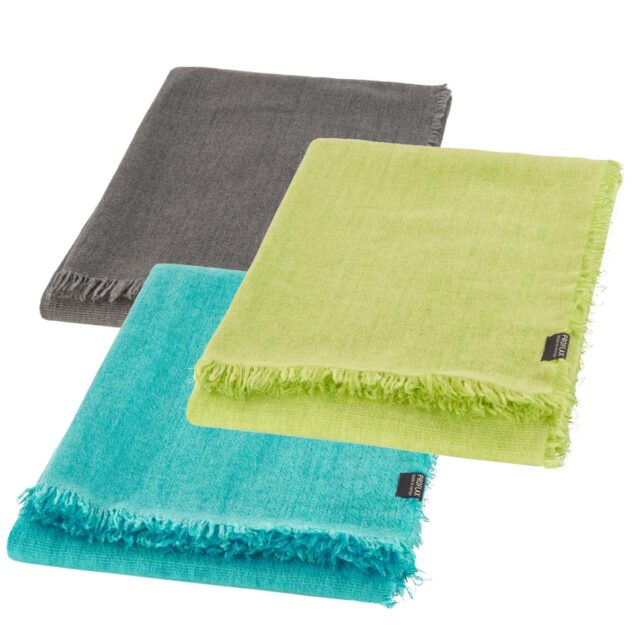 VIVA
---
This is the all-seasons throw fashionistas have been waiting for: fluffy-soft, light as a feather and in 7 top-chic shades such as Jade and Lime!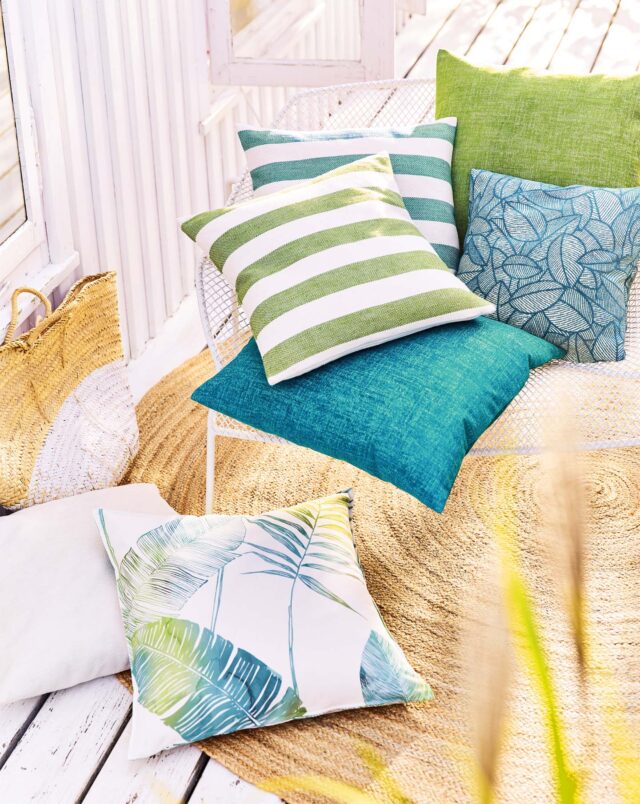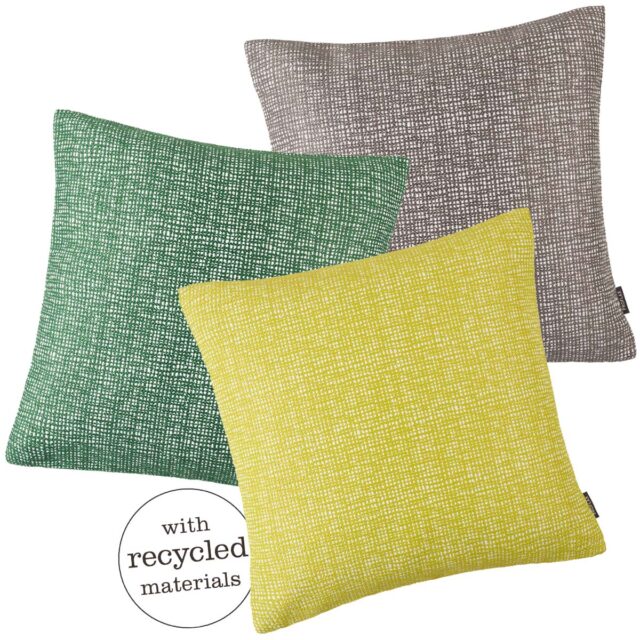 Let's take them outside with us!
---
Lying for hours in the sun and then to top it all, dribbled with ice cream? No problem for GAP and SEVERIN: both are stain-resistant as well as fade-proof, so they stay looking good for years.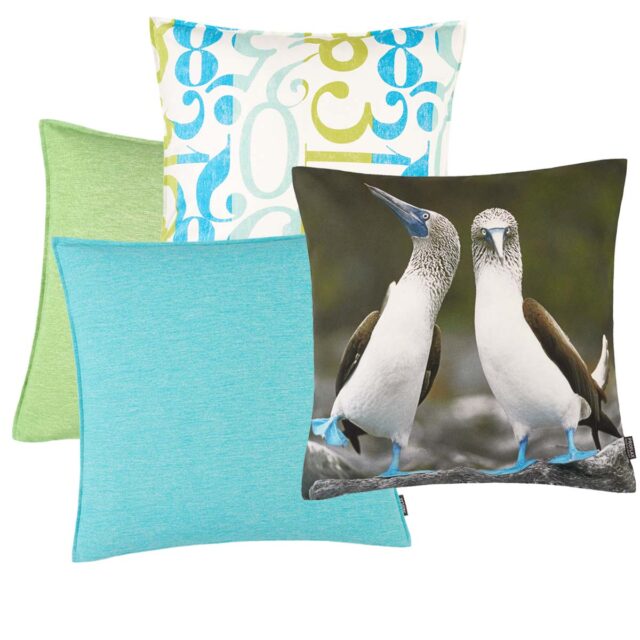 It's EASY to Save Water
---
To dye 1 kilo of EASY cotton yarn only 1 litre of water is needed – instead of the customary up to 150 litres!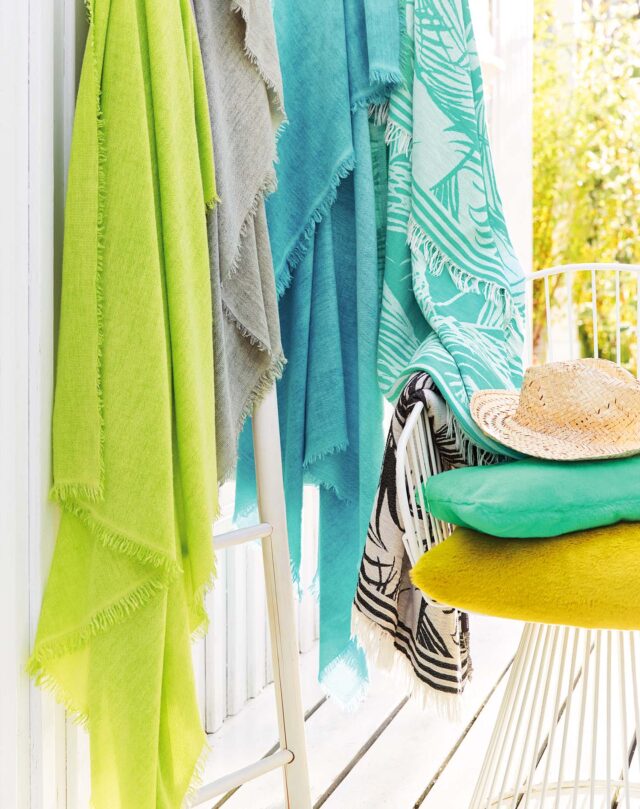 Händler-Shop
You will find all Proflax throws in our online shop under "Throws". Go ahead and browse!