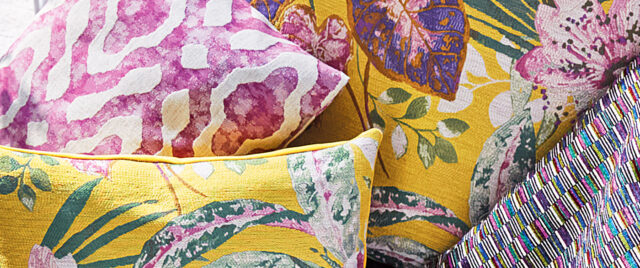 Honey, Lime & Co. have more in them than just sunny: combined with vividly colourful webdesigns, vari-coloured mini-stripes or opulent orchids, they have the makings of Wow-style!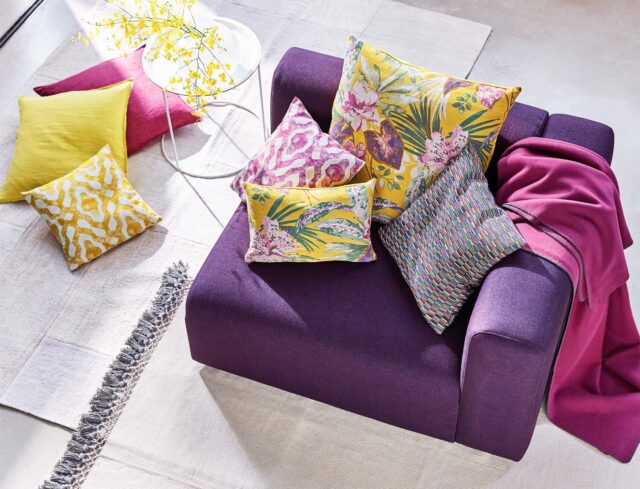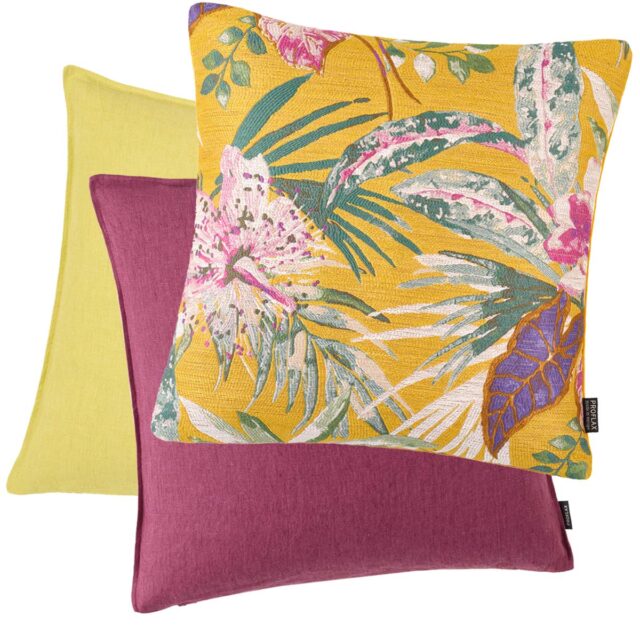 FIORITA
---
Fabulously elaborate and sumptuously coloured as a gobelin: our FIORITA jacquard is woven art.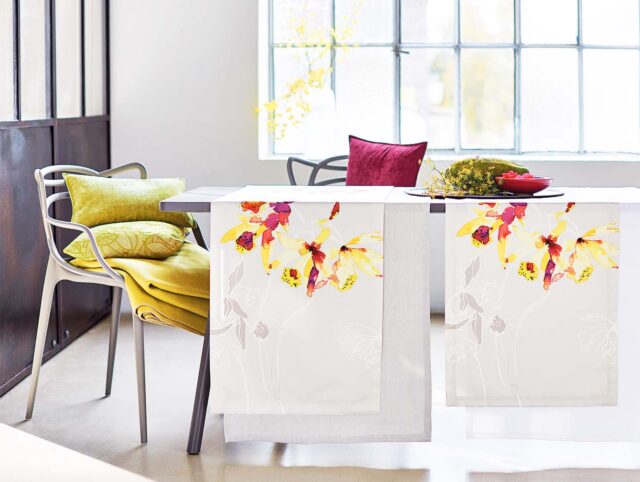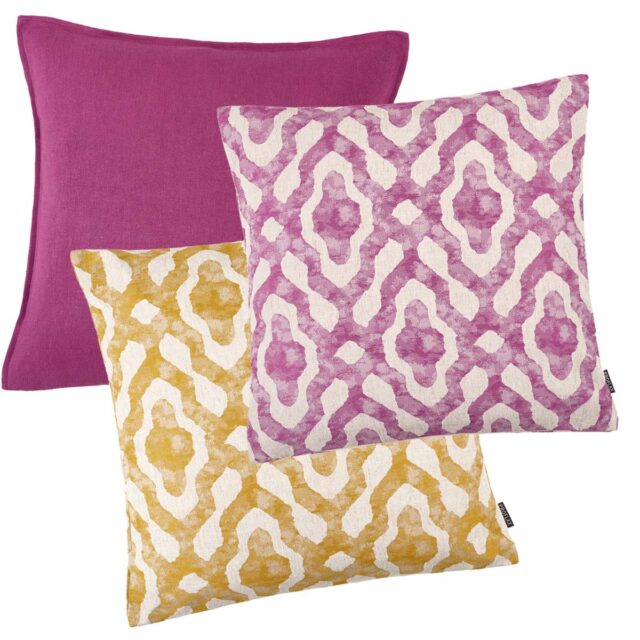 SALERNO
---
SALERNO has the type of ethno-ornaments that we love being ensnared by: generous, casually-imperfect, and then these berry hues!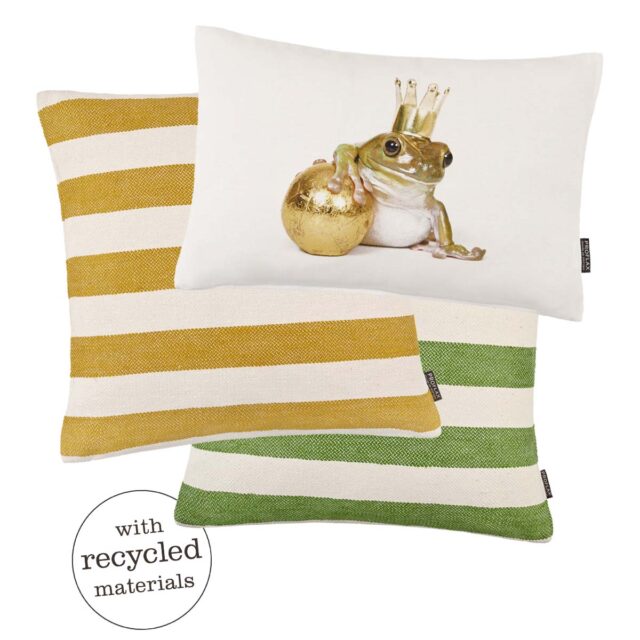 LIMES
---
Our Seasonal LIMES is made of up to 70% recycled material.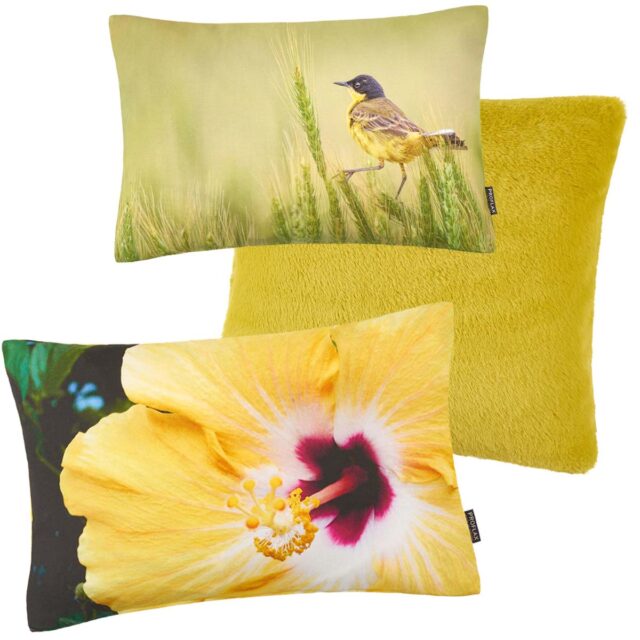 Choice made simple
---
So that you can keep the overview effortlessly when ordering and re-ordering, we always collect all our products in line with our themes; i.e., the Fashion Novelties, Seasonals and Basics that you see here on the theme of "Autumn Nature", you find in the same line-up in the online shop. That way you always have your favourite combinations and variants in view right away!