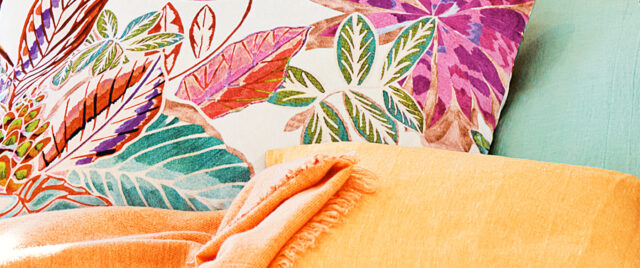 What's so crazy about the mixture of flowered, wavy, zig-zag and striped, rainbow-glowing and sorbet-coloured? Everything goes together, looks absolutely harmonious and what's more, creates a fantastic mood. We love!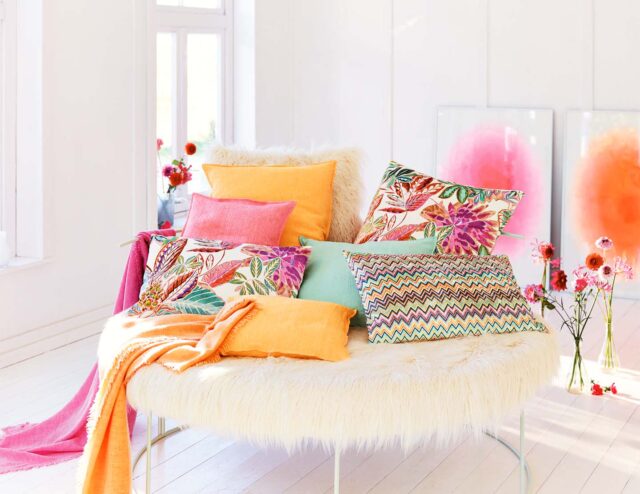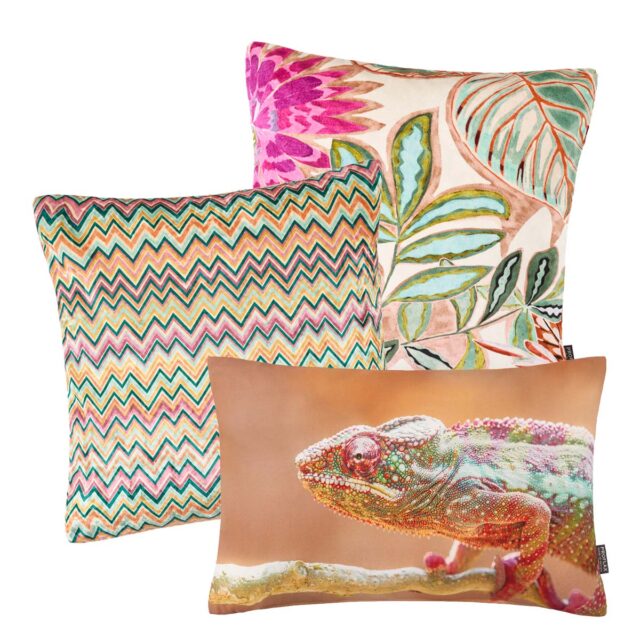 Easy Mix
---
How do you get the perfect mixture of patterns? At Proflax it's quite simple: all our patterns are colour-coordinated precisely, as here on the left, the red-orange-scale of zigzag JOLA,  floral-frieze BRINA, and check CALVIN. But also in all the other colour ranges like blue or green, the colours and patterns harmonise so well that the mix you wish for goes together almost by itself.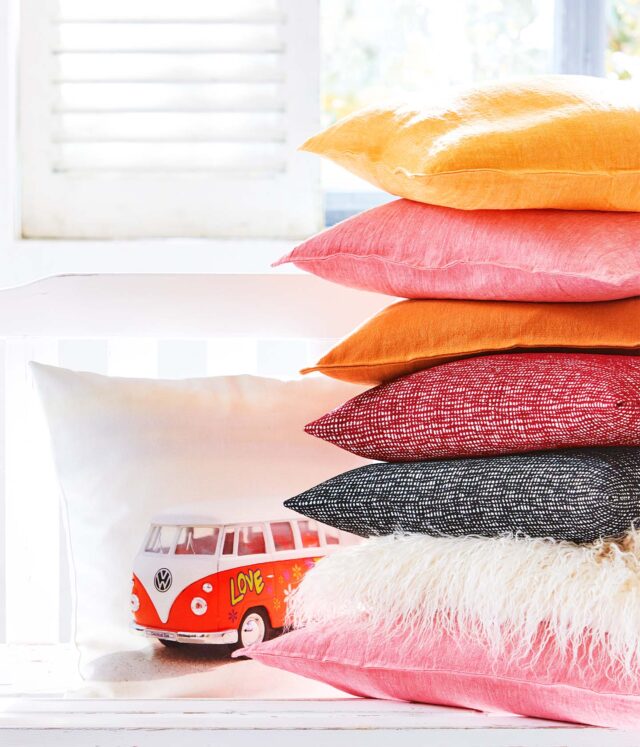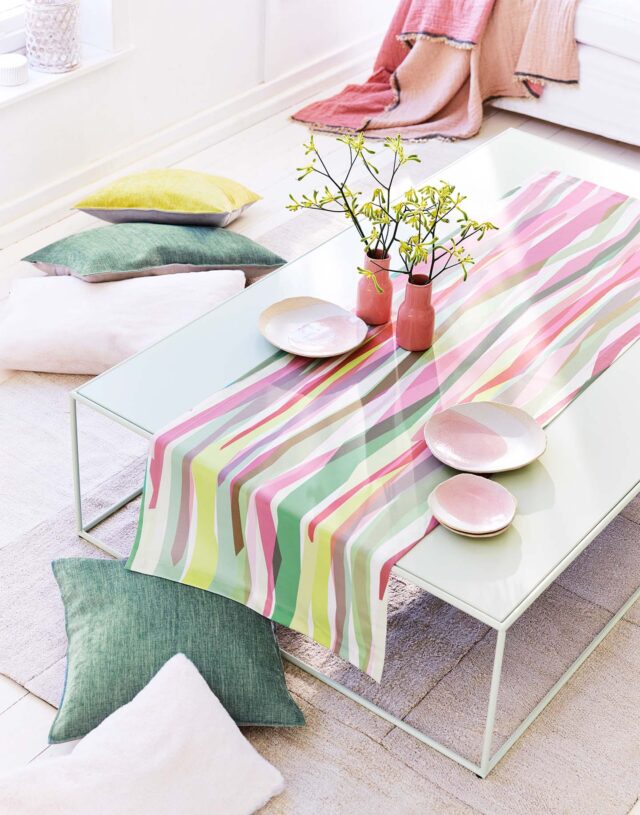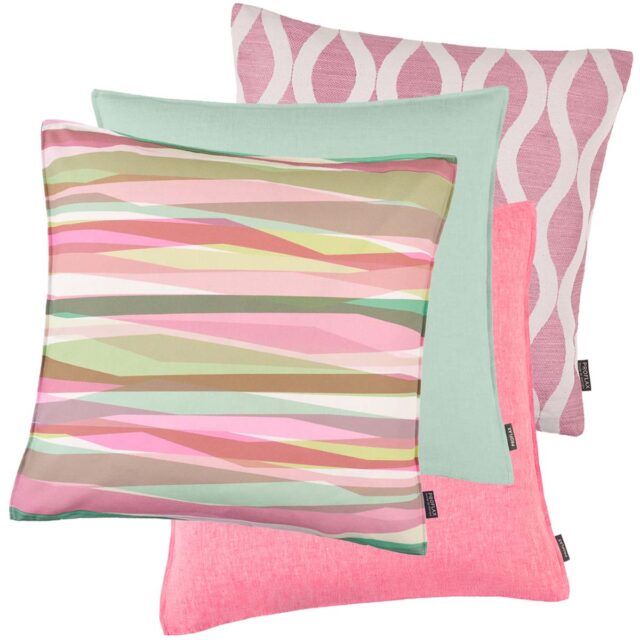 TOLINO
---
An algae forest? Ingeniously spiraling banner paper strips? In any case, a bewilderingly attractive design, that's also available as tablecloth or cushion.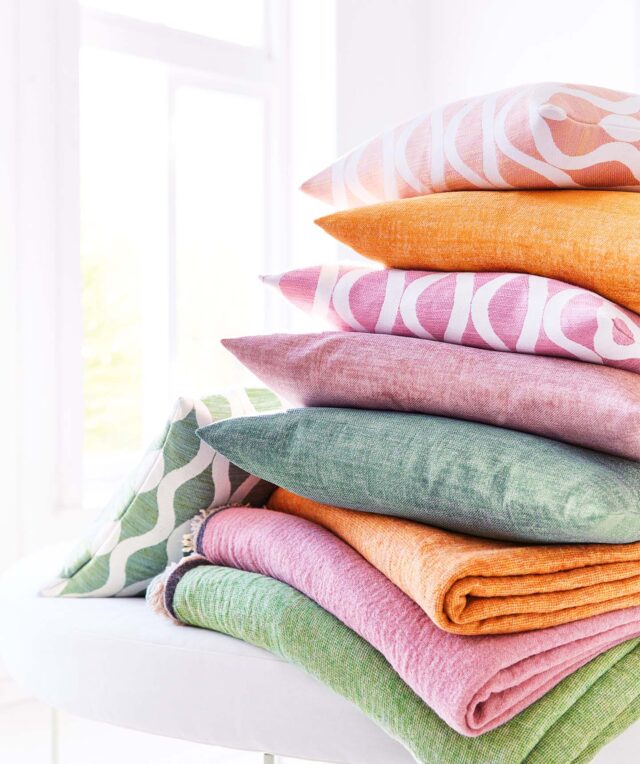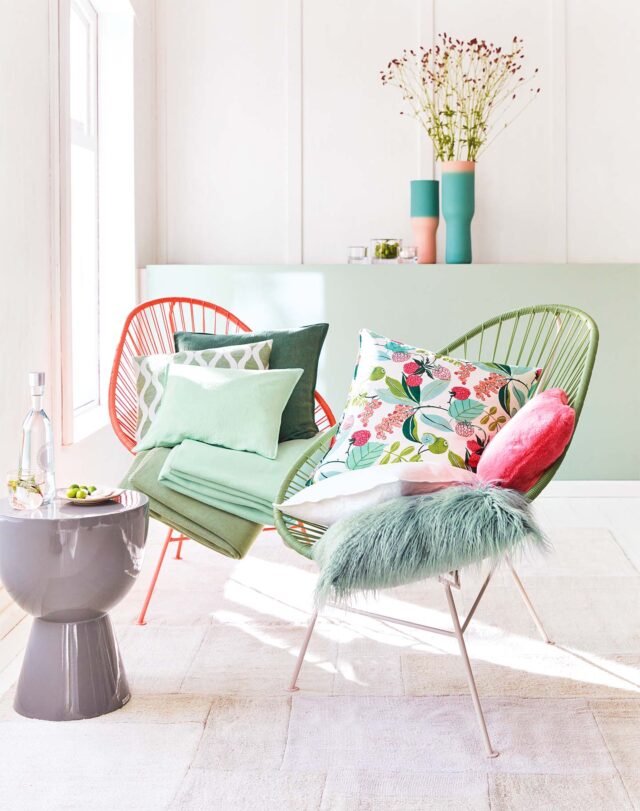 Natural Chic
No matter if it's heavy and patrician like BODA, or nonchalantly-crushed like SVEN, linen makes you happy! For one thing, because by its nature, it's sustainable, as low-maintenance flax needs hardly any water, fertilizer or pesticides. Primarily, however, because our two super-linens come in practically every shade the universe comes up with  — in top-stylish Camel, Mohn and Marsala, as well.
.