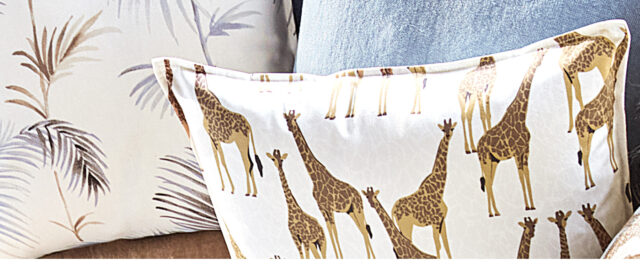 This season, the trending mixture of warm and cool non-colours is all about Natural Chic! Including the loveliest hues of the desert and muted ocean blue.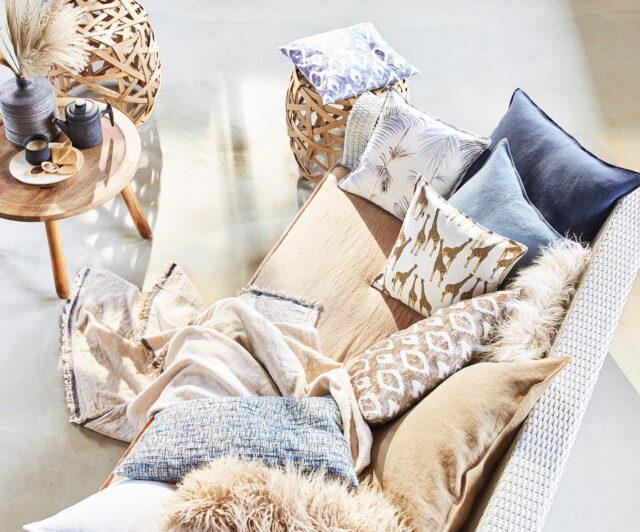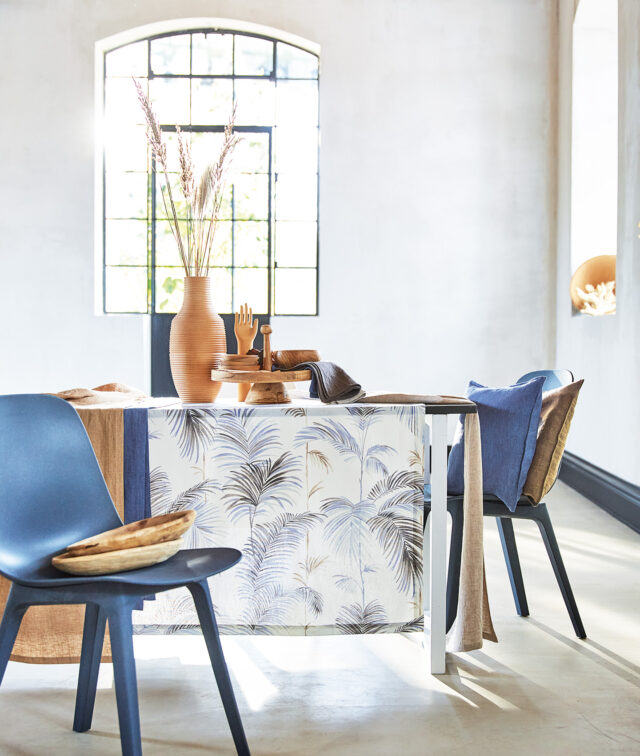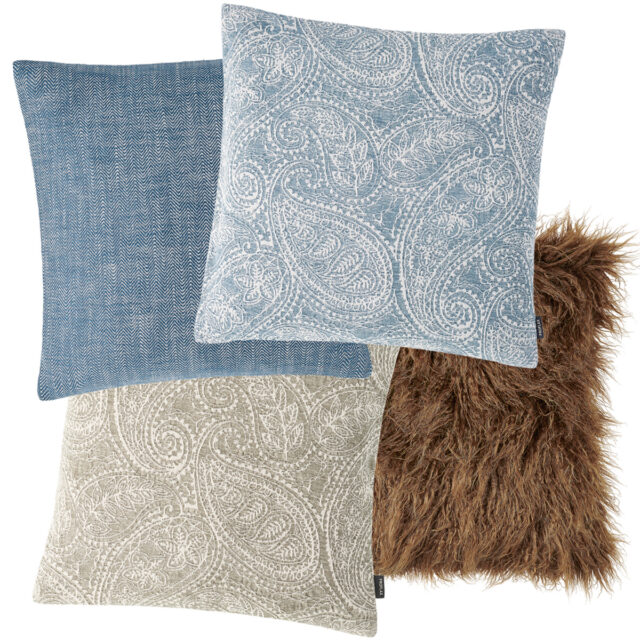 Cool & the Gang
---
Basics such as SVEN are teeming with cool blues and warm browns, but also Seasonals like COMMA and Fashion products like FORTUNY.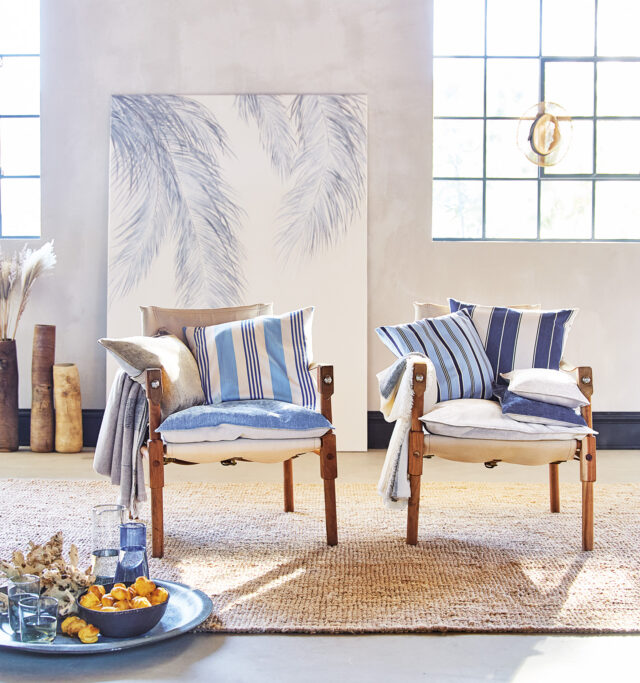 TORONTO
It is impossible to imagine the current cushion landscape without darling chenille Toronto: such laid-back chic, usable anywhere and thanks to its range of colours, easy to mix-and-match – for example, with crisp white/blue stripes, that transport us straight to the beach. Perfect for Mediterranean flair at home!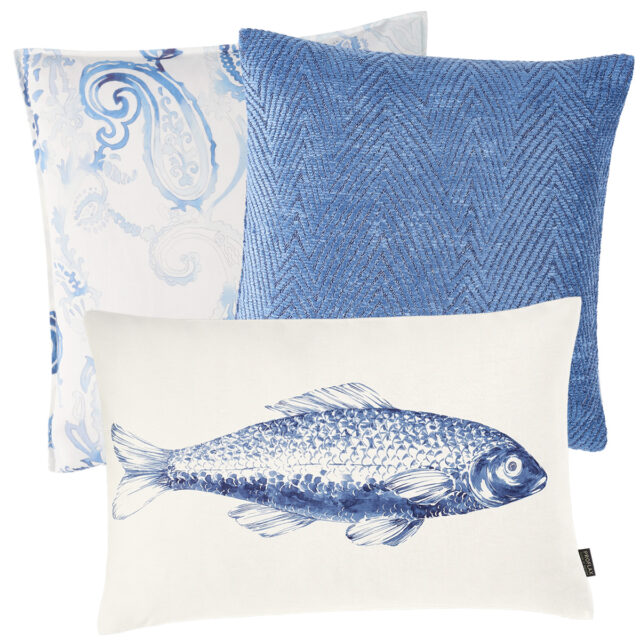 Eco-Prints
---
As with all our digital prints, fish PETRI  and cushion MAROC are produced in Europe and are Oeko-Tex 100 certified.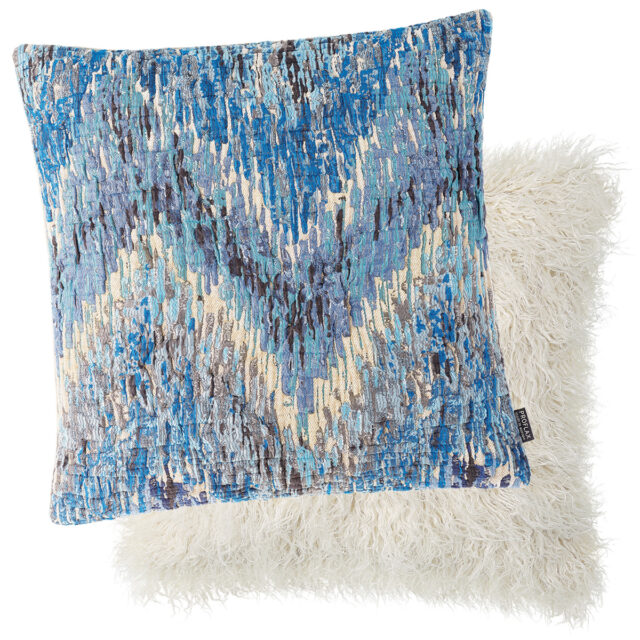 ZAMUNDA
---
Mediterranean designs and colours, a 3-D-texture that looks hand-woven and -embroidered – like IPANEMA, ZAMUNDA is a work of art with gotta-have factor! We often get such wow-pieces via our pool of international suppliers and designers, e.g. from Italy, Sweden, and England. Since our relationships of mutual regard have grown over the years, they come to us readily with their latest novelties.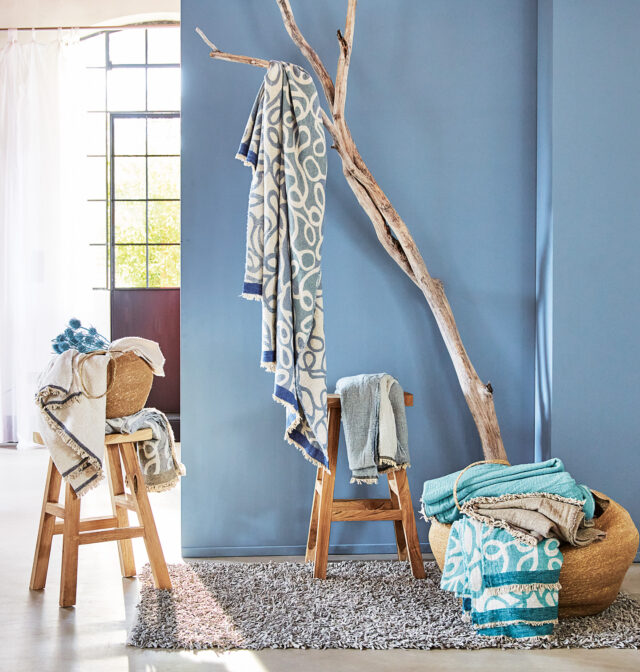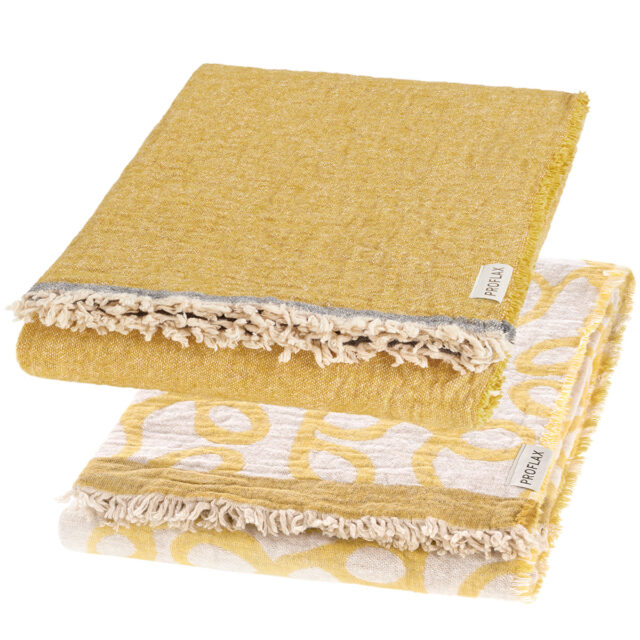 FRANKY
---
Warm, bulky, trending washed-look and fine fringe: double-face FRANKY is one of the relaxed throws that we like to have lounge around the deck chair in the garden – best of all together with SALTO in loop design, and in such glamourous summer shades as Aqua, Ciel and Pink!