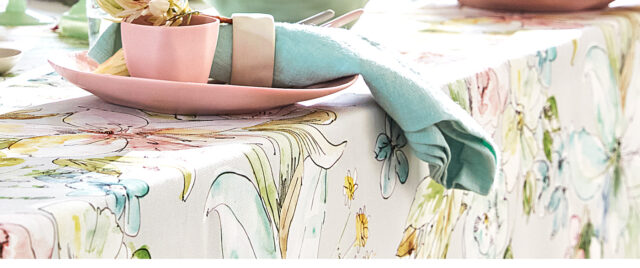 What's popping up in our interiors now? All sorts of fresh flowers, to be had in all our favourite varieties – from vibrant and flashy to delicate and pastel! All you need to do is pick them.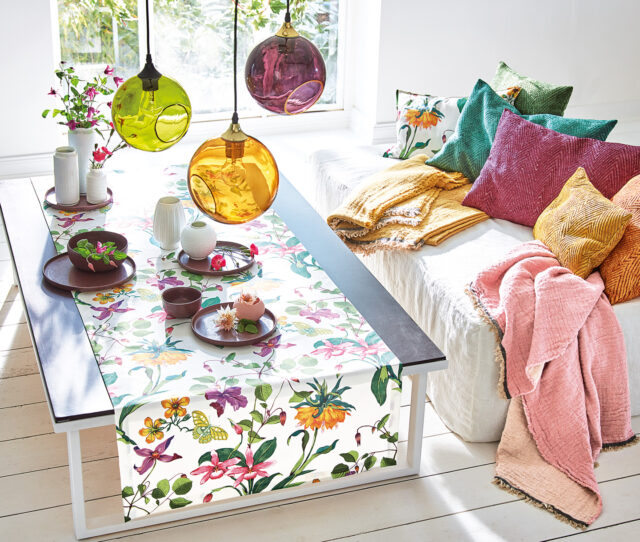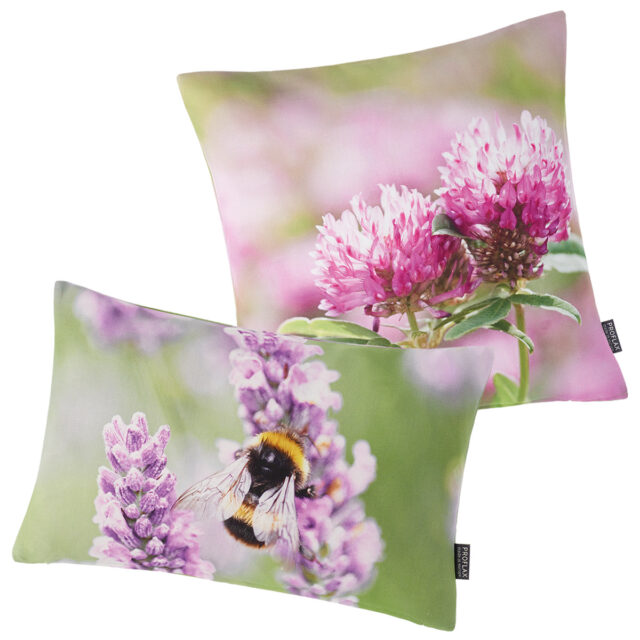 Made in Europe
---
Like Honey and Wika, all our prints are real Europeans, and therefore their production is subject to strict European legislation on environmental protection.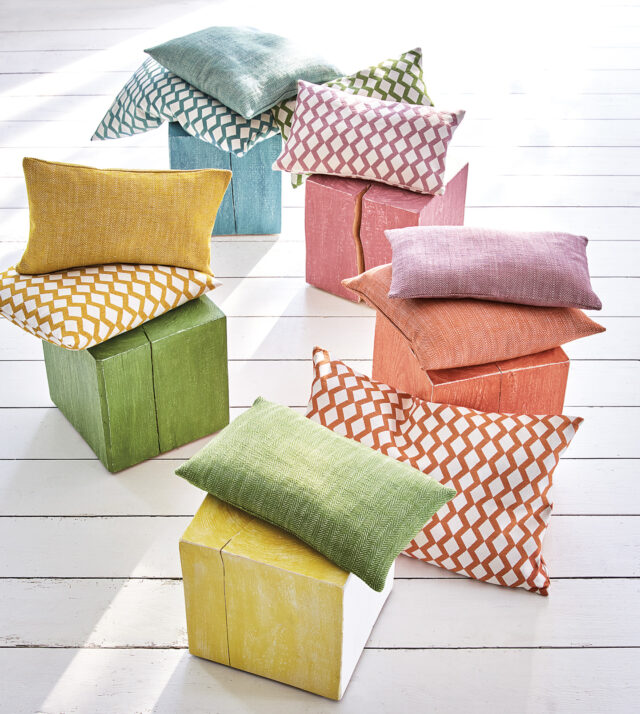 COMMA
We love herringbone! Particularly when like COMMA it comes from Portugal and in 11 sunny colours. The fine zigzag pattern with subtle linen-y sheen looks almost like a faux solid and combines beautifully with larger patterns, e.g. with the casual diamonds of MATTEO. To ensure that the two arrive just in time, as ordered and in flawless quality in your shop, a veritable ballet goes into action: purchasing, stock and dispatch departments are planning, ordering, sorting, checking, packing and shipping for weeks. Always diligent, always hand in hand. Typically Swabian, that's all.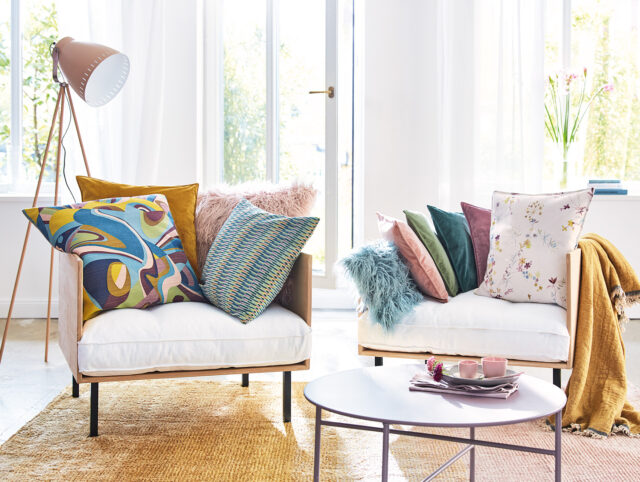 Among the reasons why blossom designs top the It-list is the new colour codes: instead of classic red-blue-yellow, we're betting on subtle nuances like Flieder, Honig and Ciel.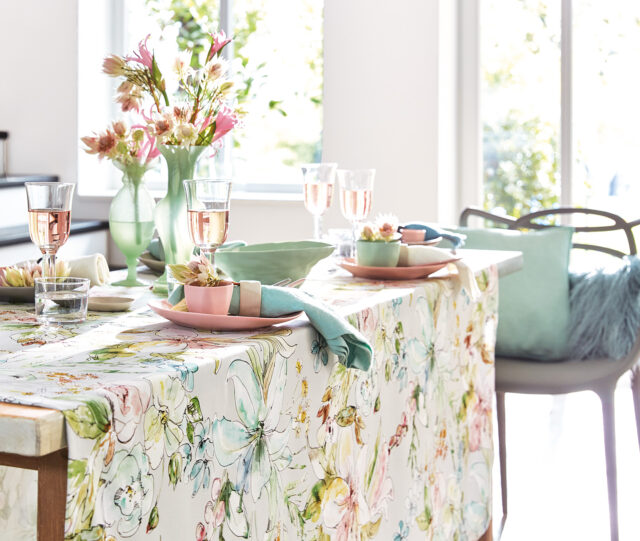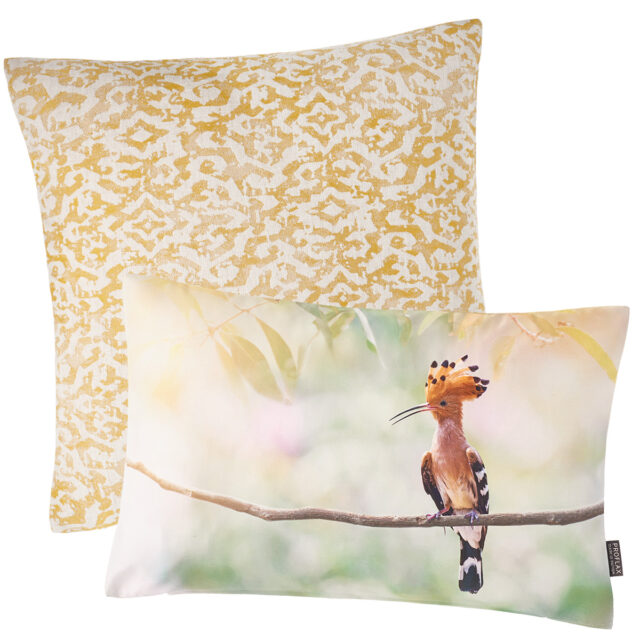 MIMIC
---
How to tweak a classic to stylish? The camouflage pattern's got the knack: with a casual "destroyed" look and colours that we'd leave any cover for, like Blossom, Yellow or Orange! MIMIC can be mixed with our cool CULT and COMMA herringbones, but also with Basics, and many Fashion products. No wonder, since our design team coordinates all the parts of the collection so exactly that combinations are a snap.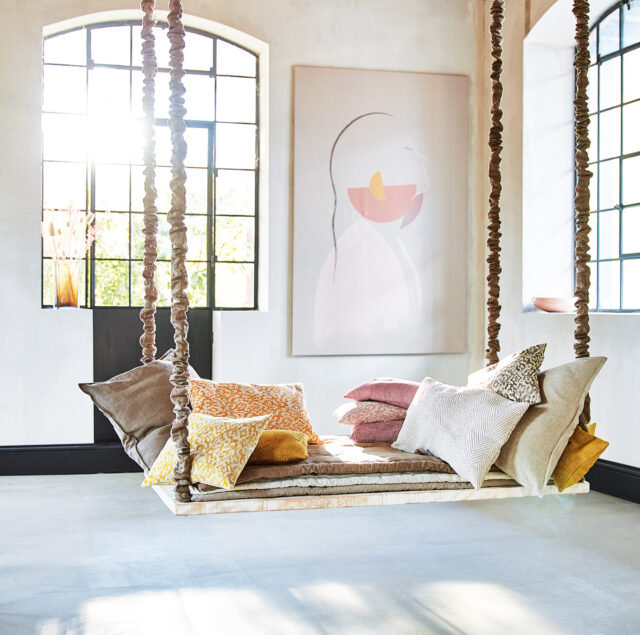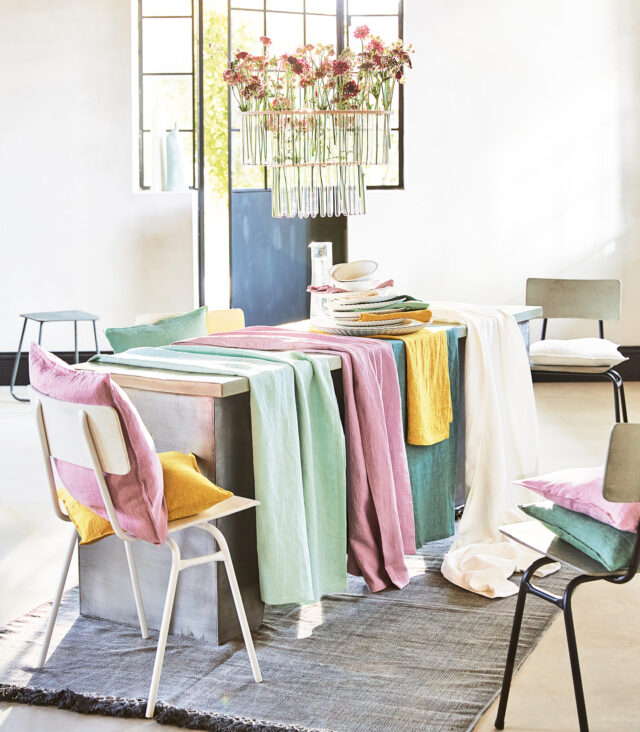 SVEN
38 wonderful colours, easy-going washed look, lots of special sizes and over-sizes – it's not for nothing that SVEN is the darling of the linen scene! But it's suitable for daily use, too! Because unlike other linens, it keeps its shape after washing, the reason being the scrupulous down-to-the-thread cutting, a procedure that demands the utmost patience and dexterity of our professionals! But anyhow, they can do anything, from a simple buttonhole to the high art of production, sewing on bulky yarn textures.
Retro Colours
---
The printers are scrupulous about the flower print ANJULI to make sure the shades of rose and yellow achieve the desired retro look.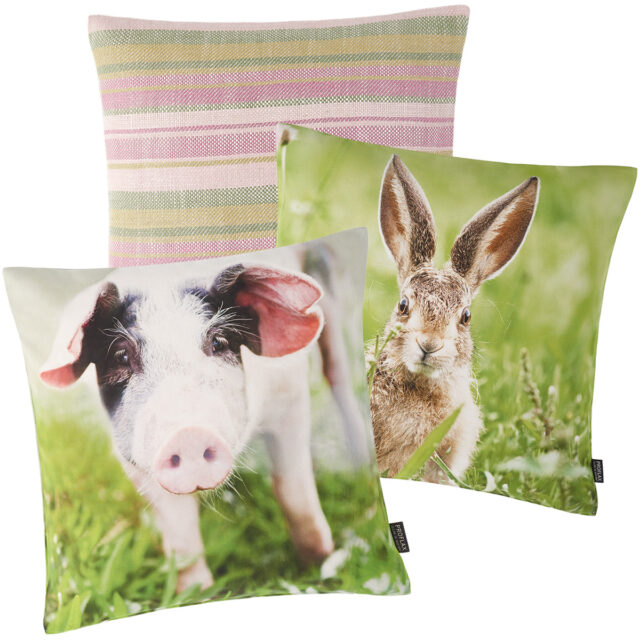 Printed with Care
---
Whether bunnies, meadows or patterns, photos or illustrations – we love great prints and are at least as meticulous as our printers. With eagle-eyes they watch that the print is placed precisely, every colour matches the specifications of the design team to the nuance and that every step in finishing is spot-on.