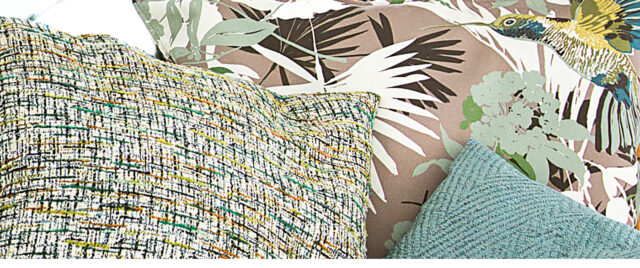 Lush leafy motifs in Jade and Thymian, whirring hummingbirds and a touch of camouflage: Life in a green setting not only feels good, it looks great, too!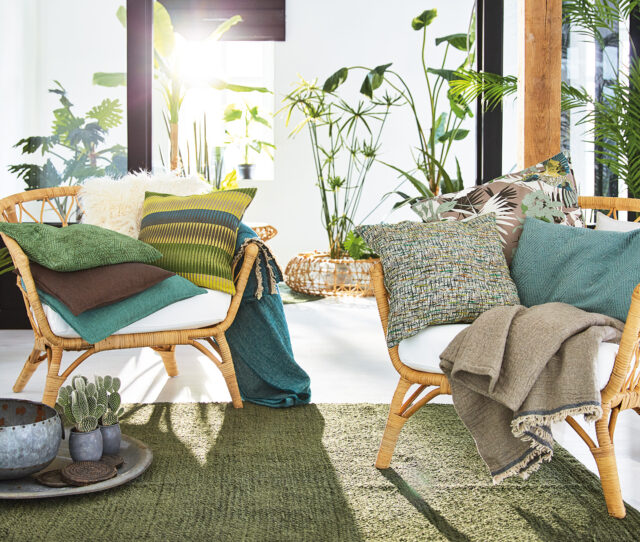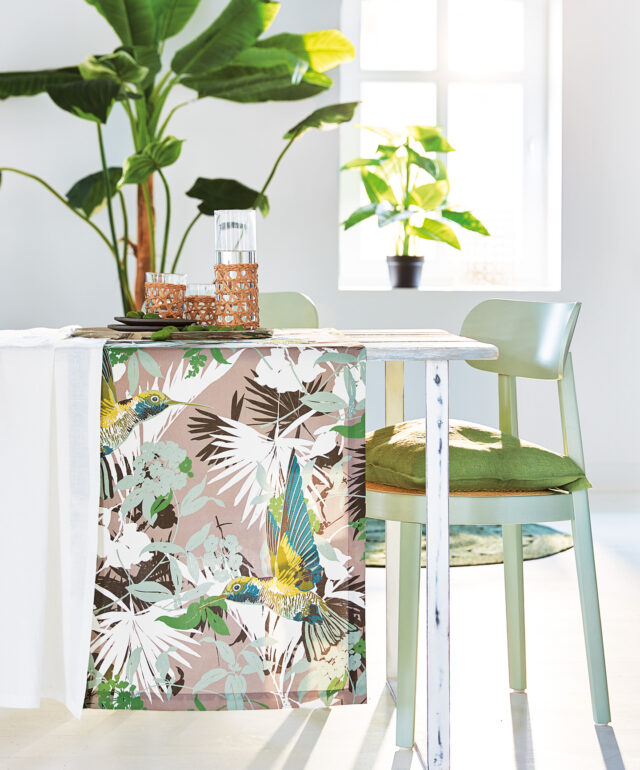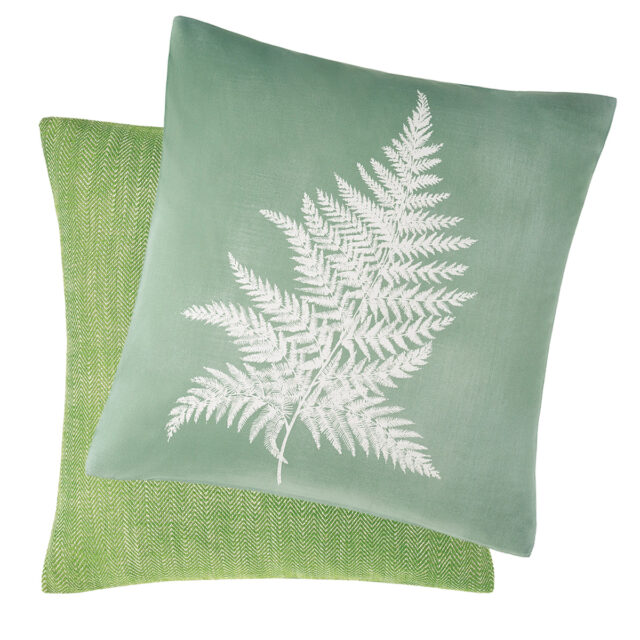 Hand-Painted
---
Designs like these plant motifs are drawn by hand by our in-house designers – with loving attention to detail and attuned to the theme.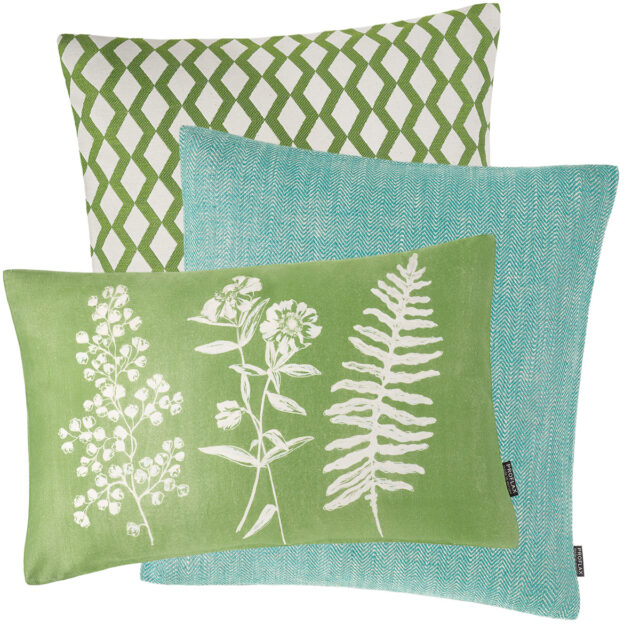 Made in Europe
---
Consideration for nature is particularly important in Europe. For us a good reason to produce all prints here – even the delicate plants of Erba.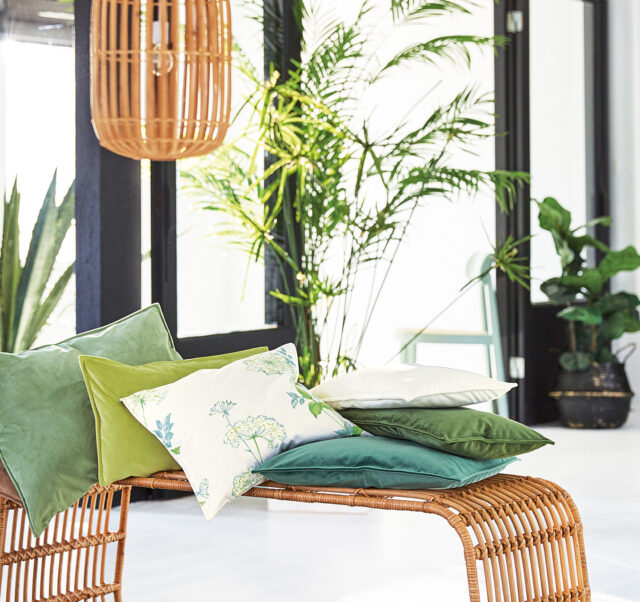 MILANO
Why velvet cushion MILANO advanced so quickly from Seasonal to Basic? Because of its super-soft material, the huge palette of colours and above all the overwhelming positive feedback from our clients! The selection of new cool trend shades is another reason to get excited about it. Especially chic: Flieder and Thymian.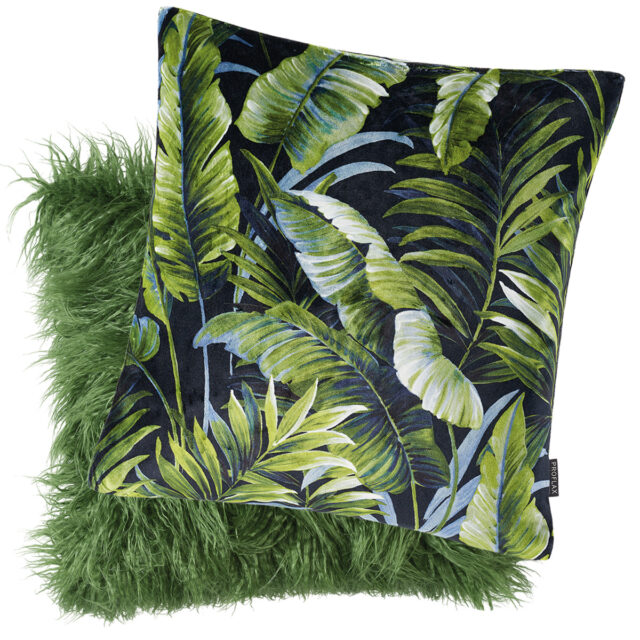 LUINO
---
This velvet with the classy palm print comes from a little Italian studio dedicated to unusual fabrics and first-class weaving and printing craftsmanship. We've been working together practically forever and are continually inspired by the innovative materials and patterns – as here with LUINO.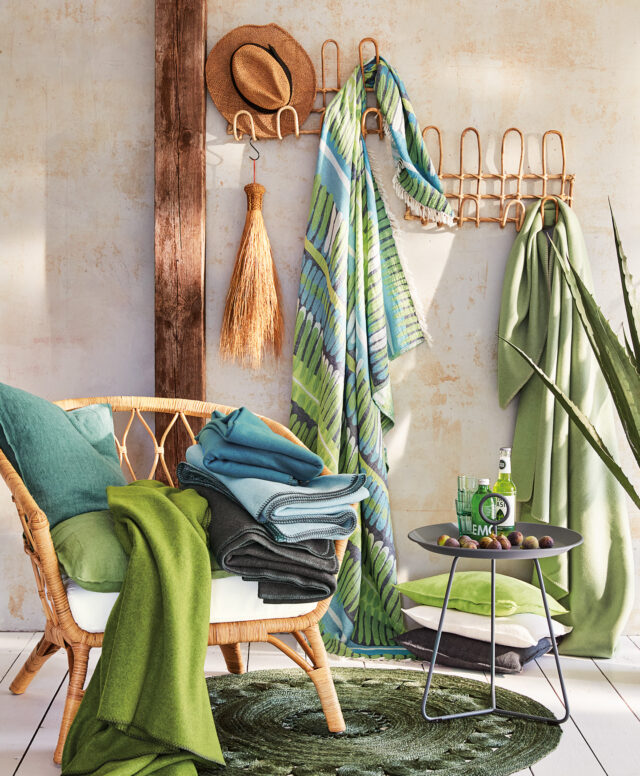 SECRET
Cosy fleece SECRET is pleased about not only the new summery shades but also about its new companion LIMBO – a double-face-plaid made of light cotton. The two are a real dream team, harmonising with lots of other products across our whole range. Our Proflax field staff know which those are. They have all the trends and details of the collection on their radar and can usually say off the cuff what combos would fit best in which client portfolio. So also in yours.