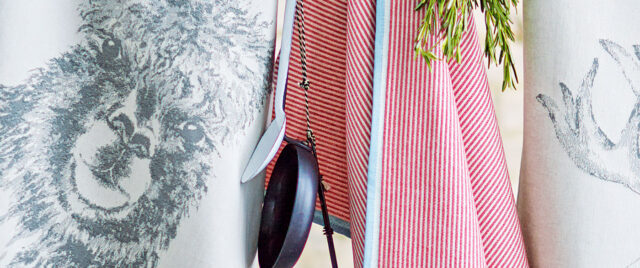 When llama and elk cavort on dish towels, our designers have a hand in it: all the new motifs were drawn with pencil or brush in the classical mode – the animals in grey, onions and maize in colour. Likewise new, stripes that match exactly in colour. By the way, our splendid vegetables are printed in Italy on half-linen; all the others are cotton textiles and come from Portugal.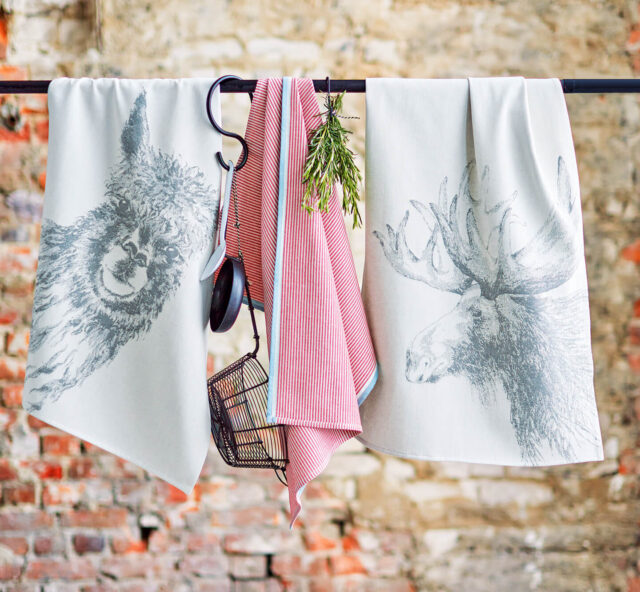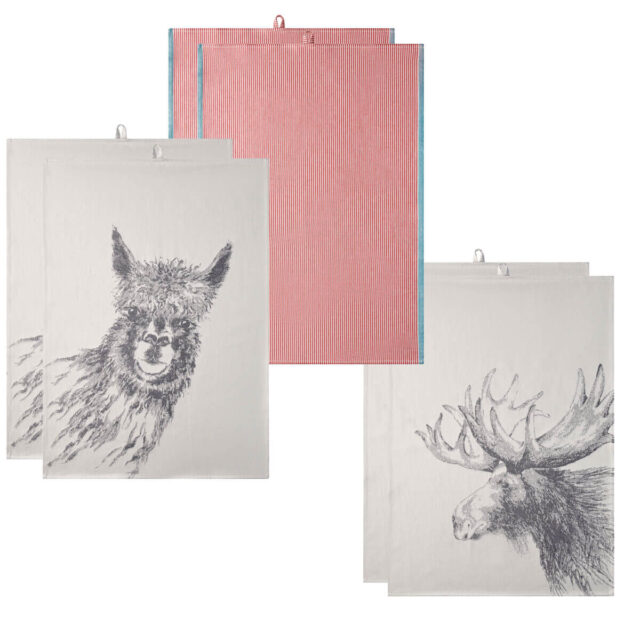 Kitchen Online
---
You can find all the colours and motifs in our online-shop as well!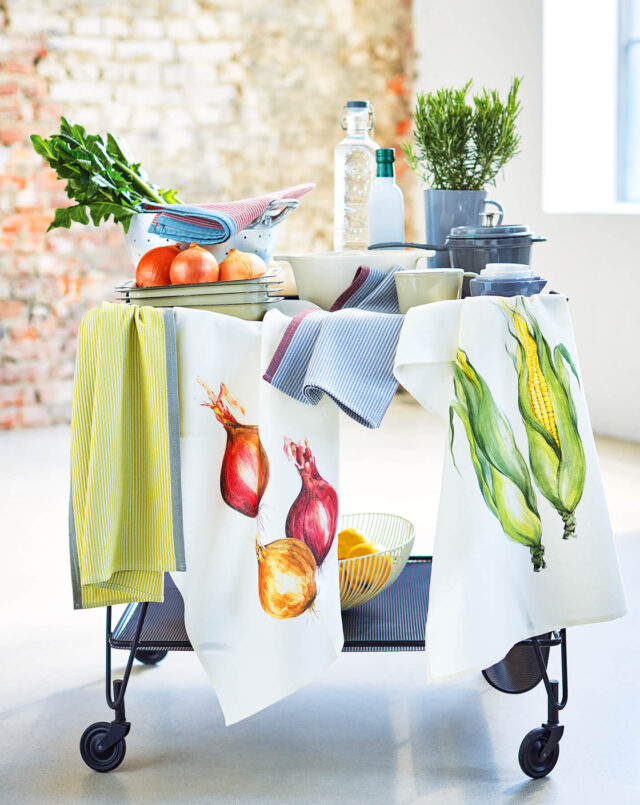 Made in Europe
Since 1864, PROFLAX has stood for first-class quality, but also for especially sustainable and resource-efficient production. Almost all of our products are made in Europe, such as the kitchen series KISSS THE COOK, manufactured in Germany and Italy. But, the cool aprons and dish towels of 100% cotton or half-linen are popular already on account of their hand-drawn motifs from our design studio!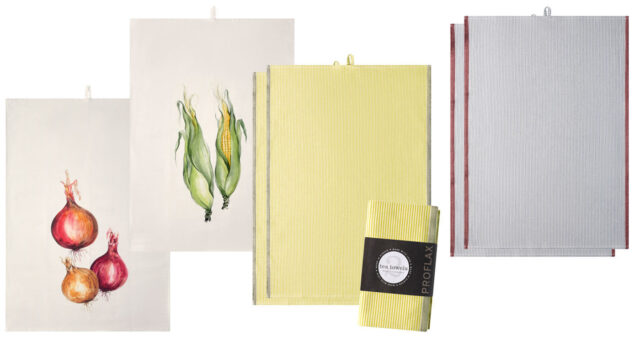 Ho-Ho-Ho
Our dish towels including Christmas cheer are exactly the right hostess gift in Advent – for dear friends, and of course, for ourselves as well.