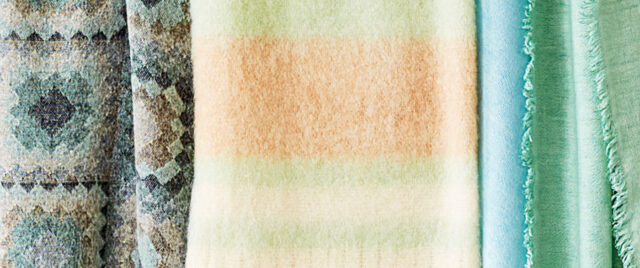 When days get cooler, we pamper ourselves with a whole pile of stylish throws: from the crochet look of LICIA, coming directly from the runway; the wooly-soft lightness of ISA or the statement hound's-tooth-check of PIPA. As with our perennial favourite VIVA, the cold-dye technique guarantees that every PIPA throw acquires an individual shade – and that in – what else! – such trending pastels as Salbei, Blue and Rosado!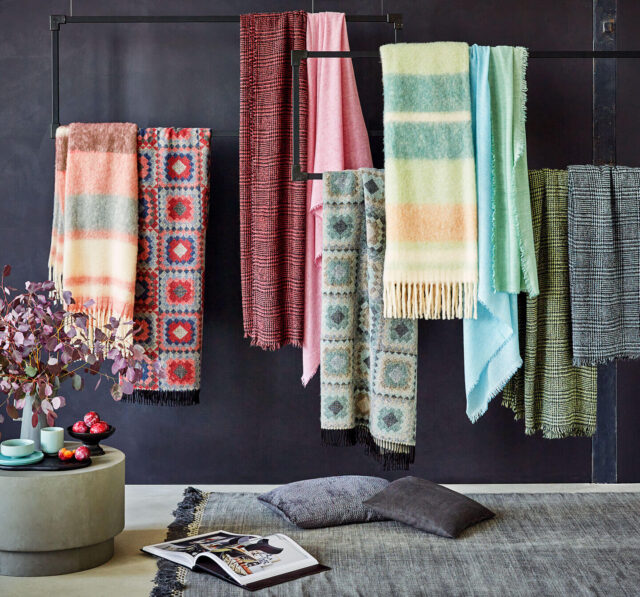 ISA • LICIA • PIPA • VIVA • SVEN • TORONTO
Very Natural
Whether Grafit, Grey, Ecru or Camel: our new fashion throws have of course stocked up on the wintery nuances of nature as well! Like the pastel variants, they are pre-cisely coordinated in colour, harmonise with our theme worlds and are therefore super-easy to combine. The same goes for double-face DOTTY: the super-soft, cuddly wool blend is made from recycled yarn and – as with many of our throws –produced in Italy.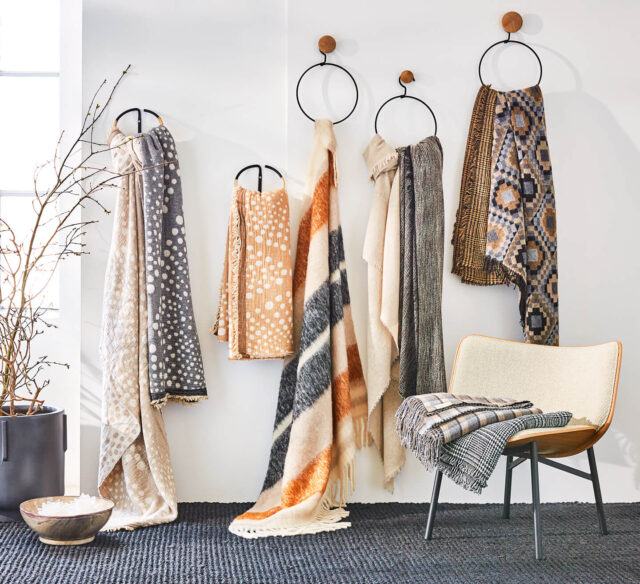 ISA • DOTTY • KAROLIN • LICIA • PIPA • VALERIA • VIVA