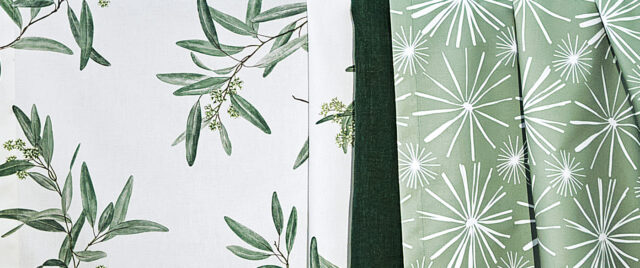 Christmas like in the far North? That can be arranged: with lots of stars, light wood, gentle Eukalyptus and a strong sense for the agreeably imperfect.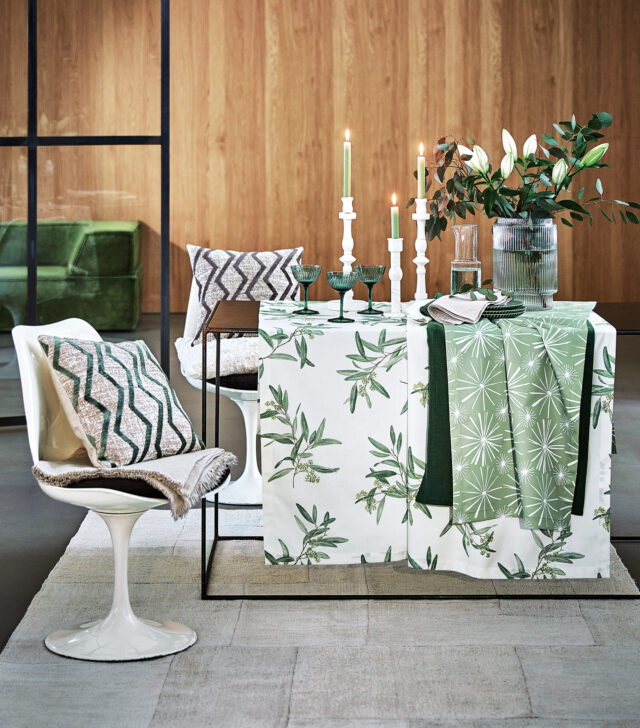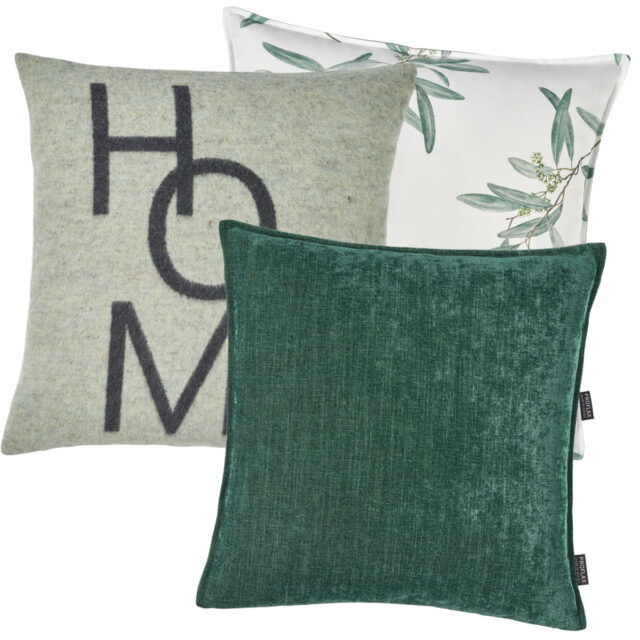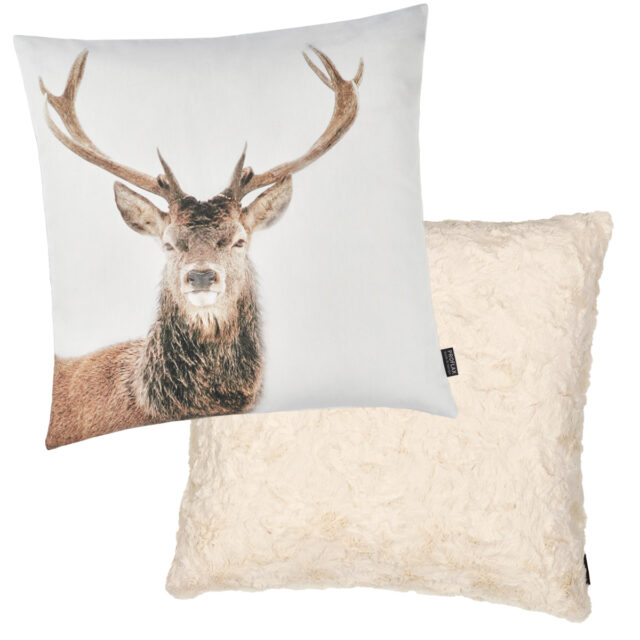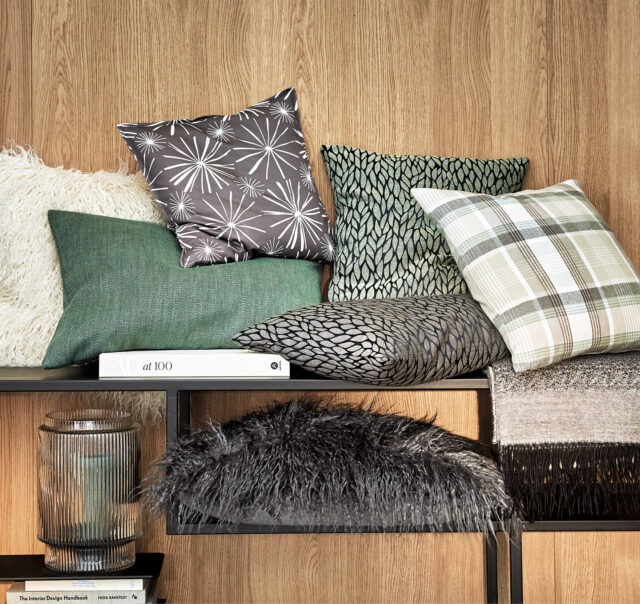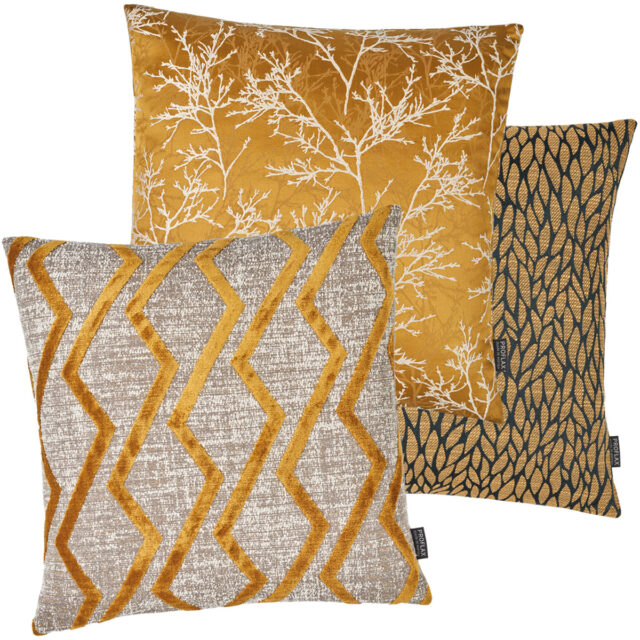 Easy Mix
---
Here's how pattern-mix works: simply stay with one colour – as with trend tone Honey here – and already you have a great combination of zigzag, twig and leaf motives!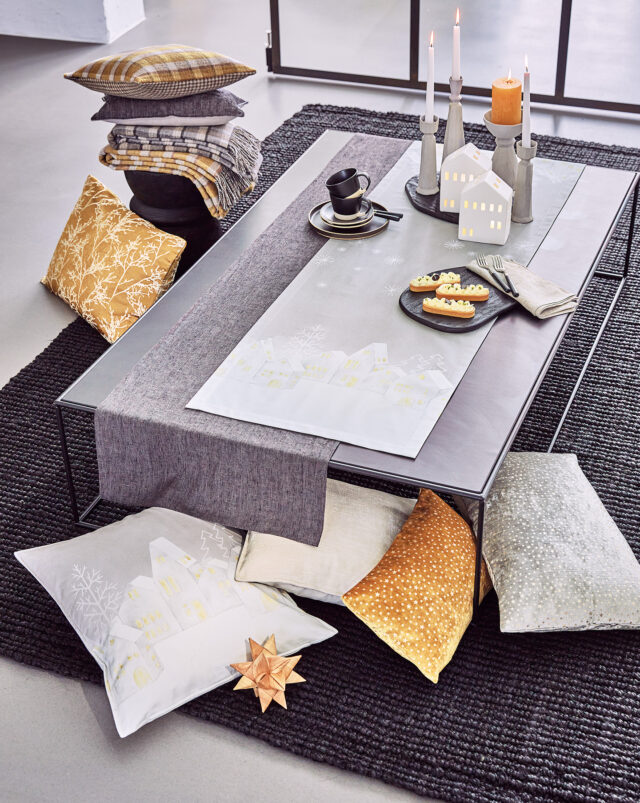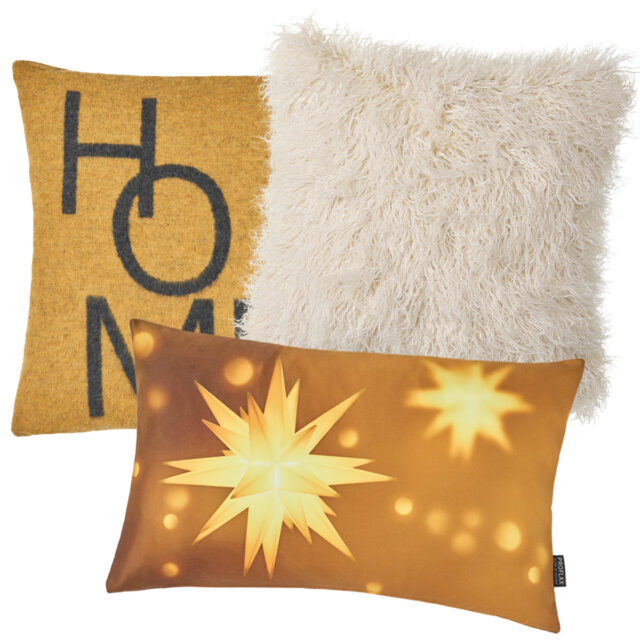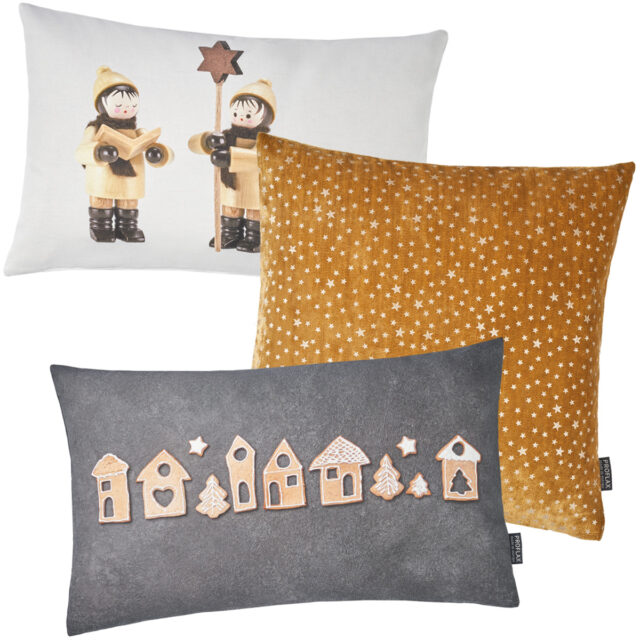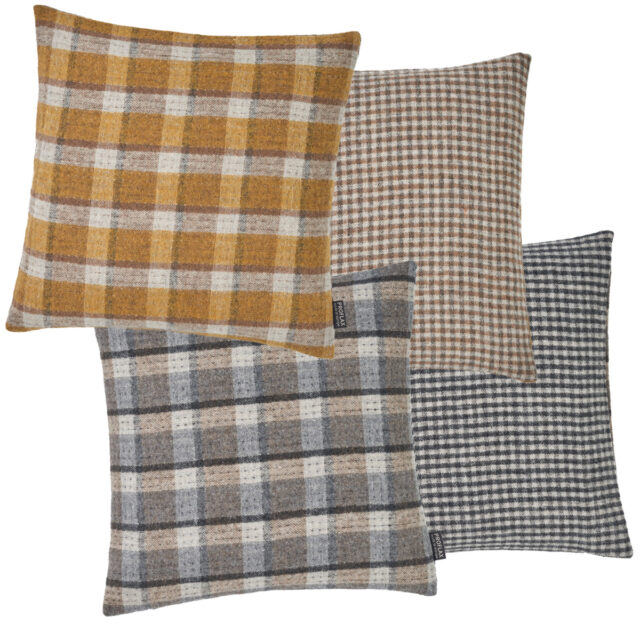 KAROLIN
---
Big checks in front, little checks behind: the cool Karolin comes in four colours and also as a throw.