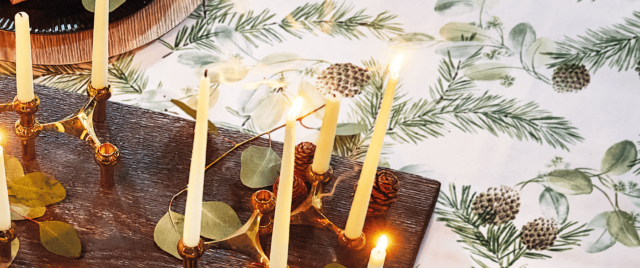 For stylish holidays, this year's new It-greens Jade and Thymian deliver! Because not only do they get along brilliantly with every kind of gold but also with fashion-reds such as Cotto and Ziegel.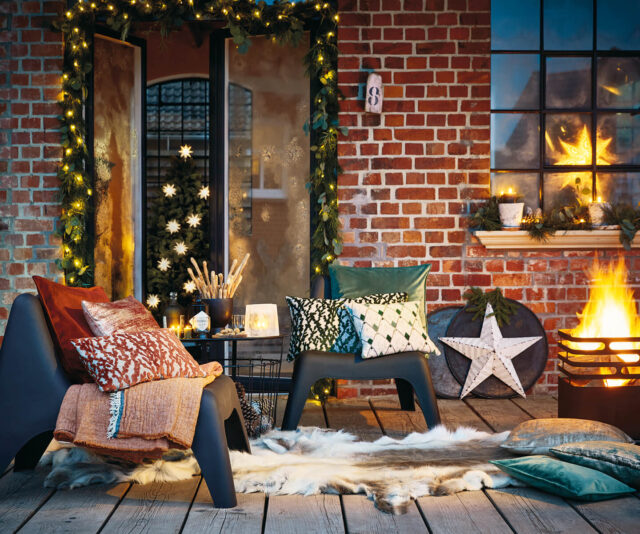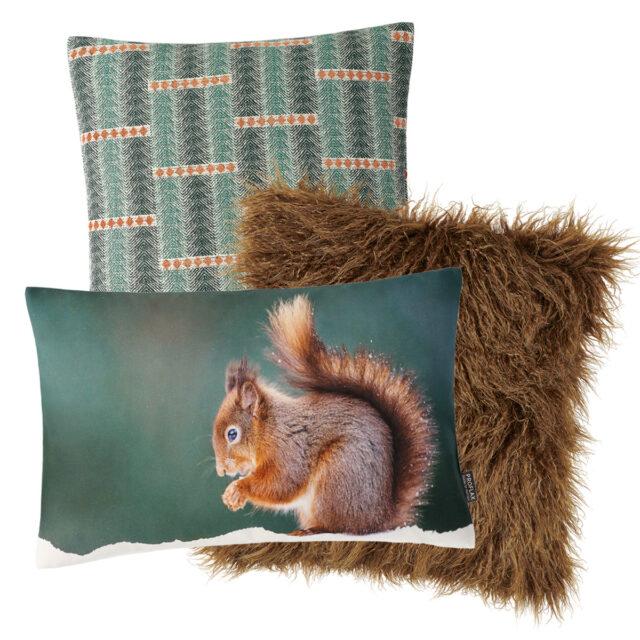 The Winner is: OSCAR!
---
The all-time favourite in the category Fake Furs is our flossy-soft Tibetan lamp imitation OSCAR with – applause please! – 10 prize-worthy colours. Appearing online now!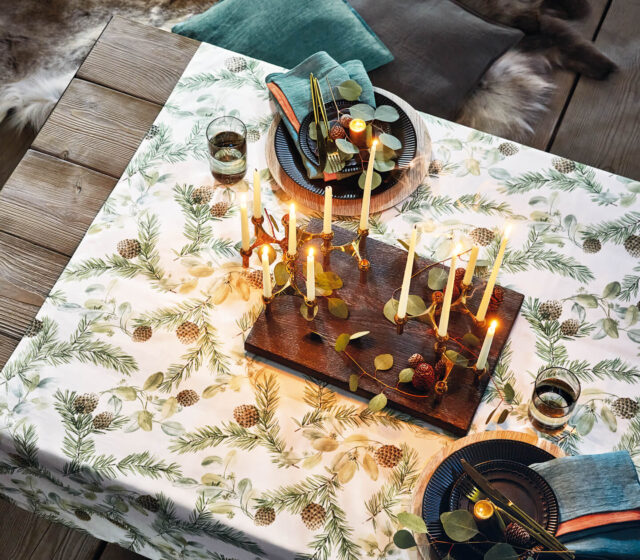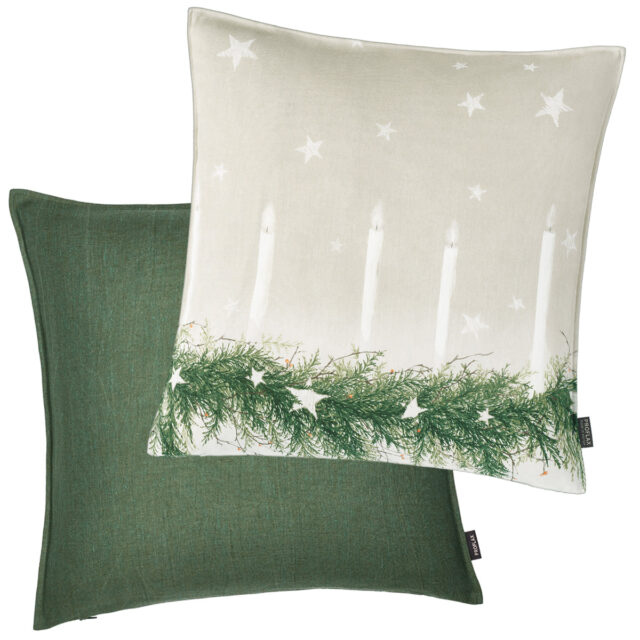 Decoration? Included!
---
When it comes to Christmas ornaments, do you say "been there, done that" to everything? No way! This Advent our fabrics supply the decorations inclusive! Whether starry skies, fir garlands with candles, nutcrackers or wreaths – all accessories are arranged lovingly and imaginatively on cushions and throws, runners and table cloths. Just pick out the nicest ones for yourself!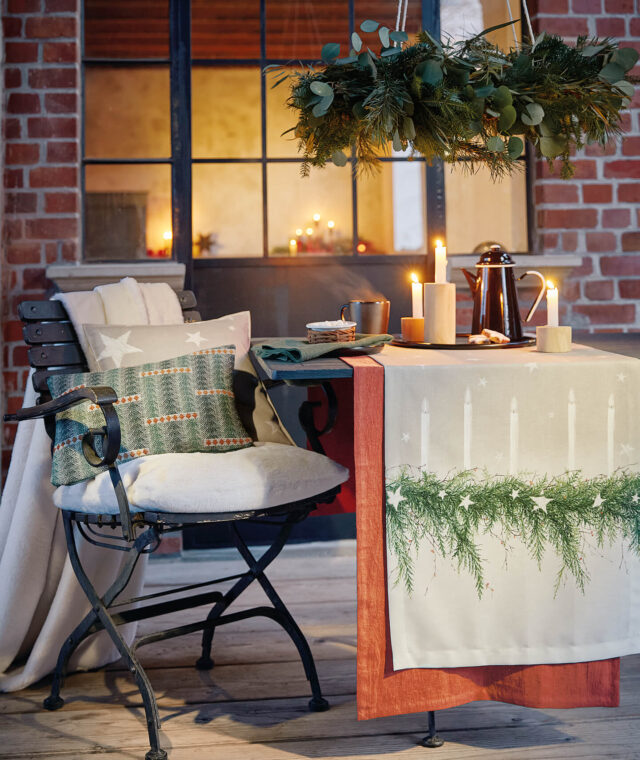 Low Waste
To avoid waste, we take care that, with designs and sizes, the width of the fabric is exploited to the max, so remnants don't result. An exacting millimetre job that can only succeed through the interplay of designers, weavers and cutters.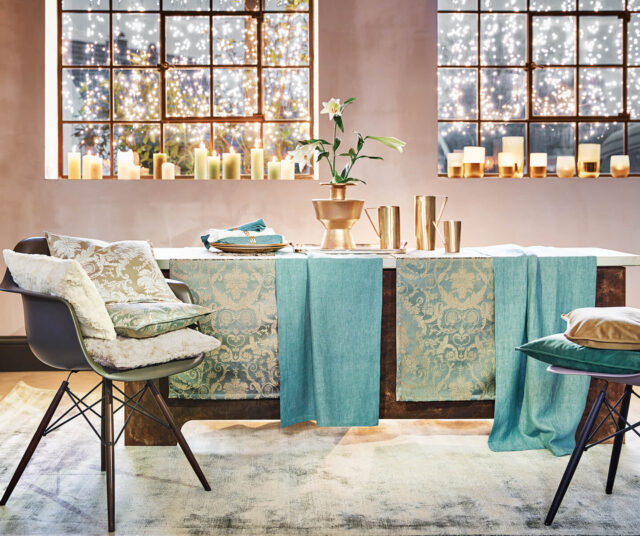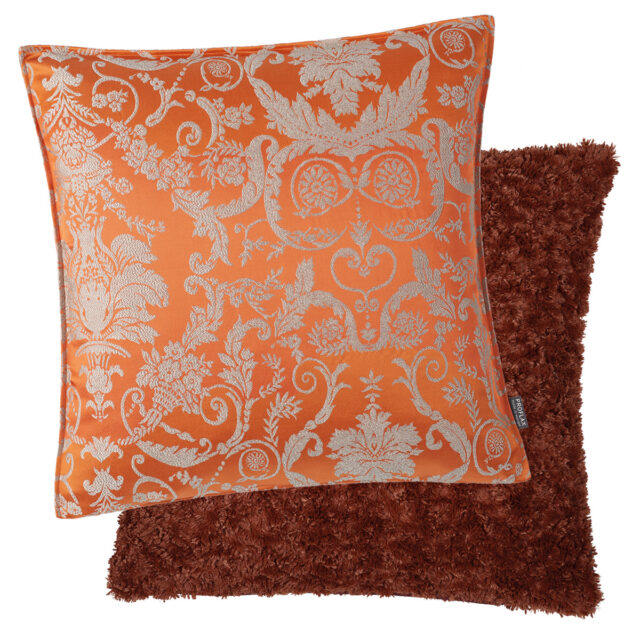 ASTORIA
---
Last season already, it was a fashion-favourite – now ASTORIA table cloth comes in the new "statement" colours Siena and Jade or, very subtle, in soft Sand.