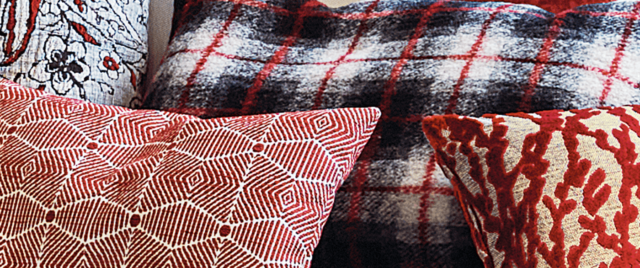 The traditional Santa-red is a must at Christmas, but needn't come in the traditional way: it also looks super on velvet cushions or as a highlight in graphic patterns!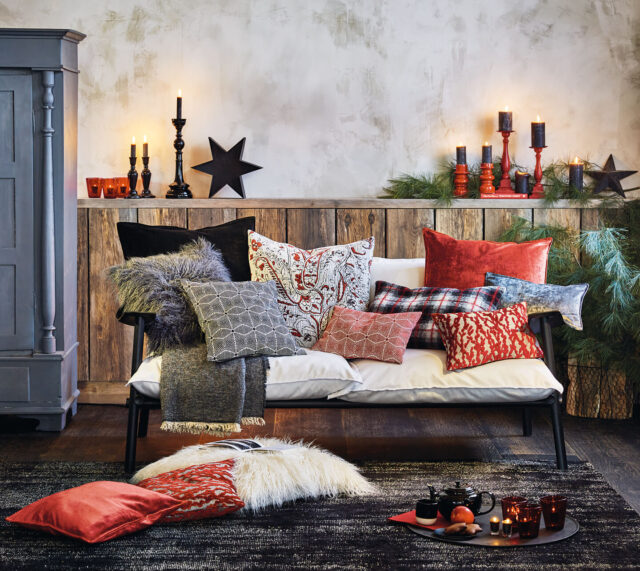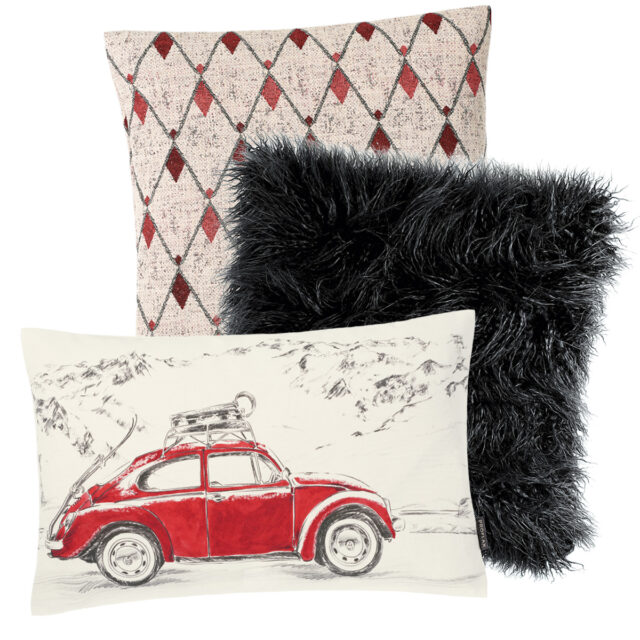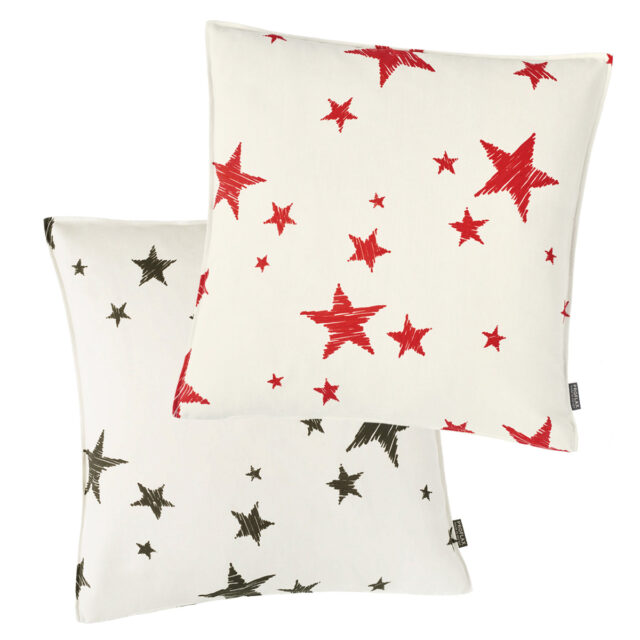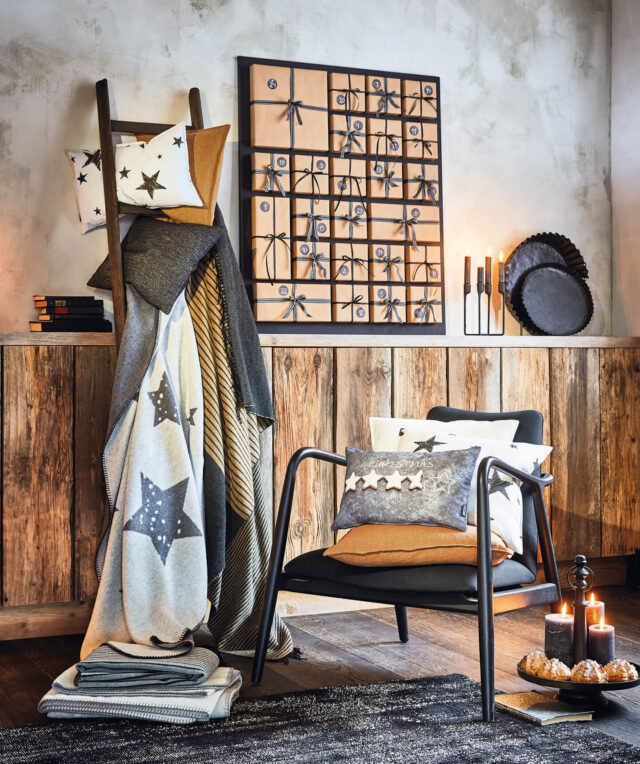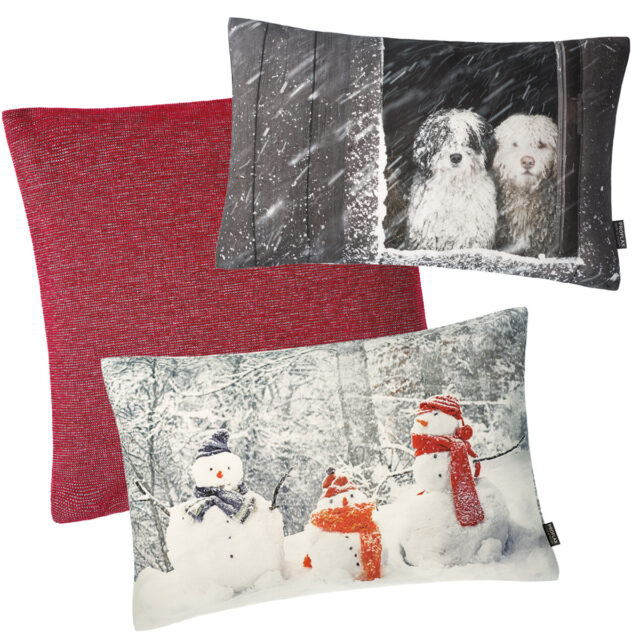 Perfect Pics
---
Should it be the red-nosed snowman family or would you rather have the snow-capped shaggy dogs? Either way, our cute motif cushions are a great gift for a favourite person! Every photo was lovingly selected and printed in a sophisticated process – of course, on 100% cotton.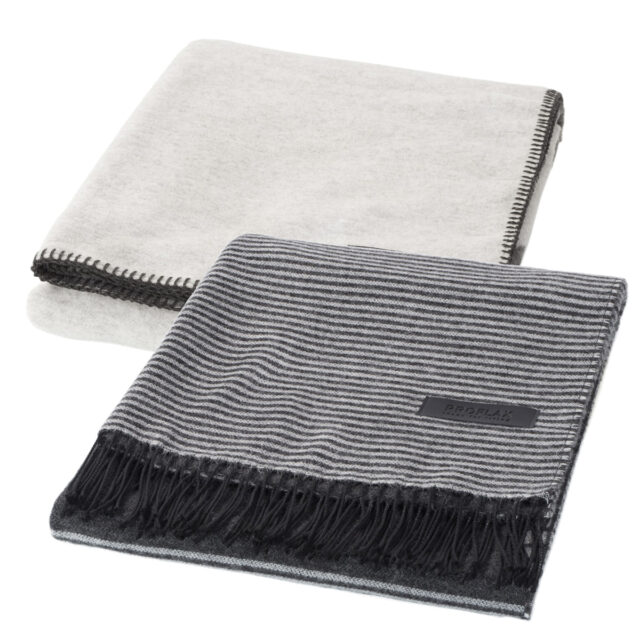 Stars & Stripes
---
Whether star pattern or stripe design – in any case, the new mega-soft fashion throws have earned a star for top styling!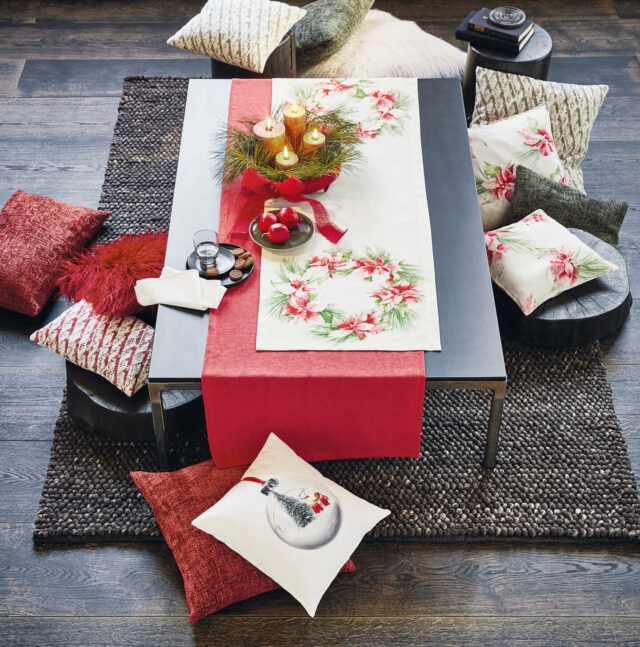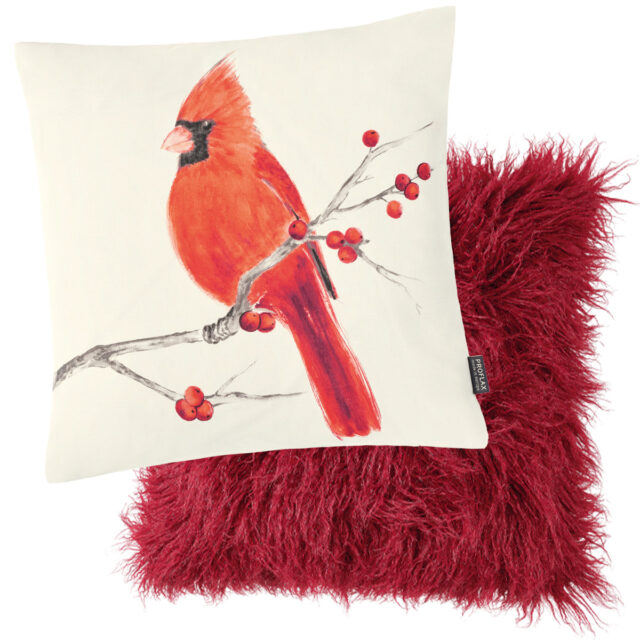 Hand-painted
---
Our talented design-pros paint captivatingly by hand, among others such crazy birds as IGNAZ the cardinal in – what else – cardinal red.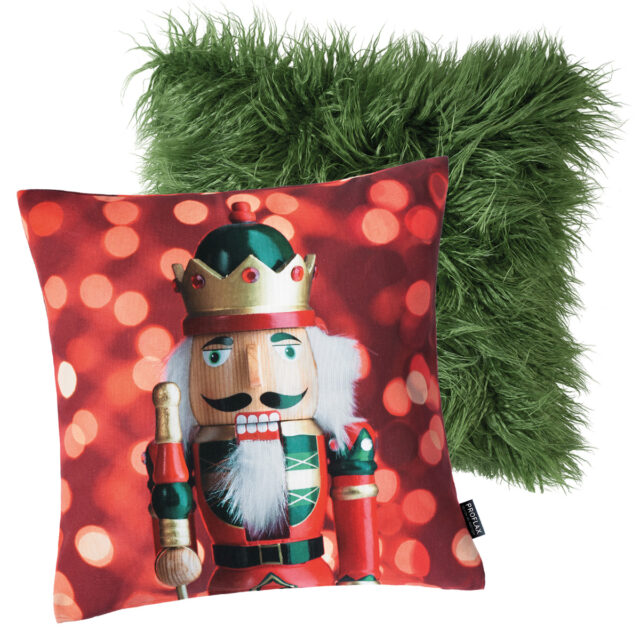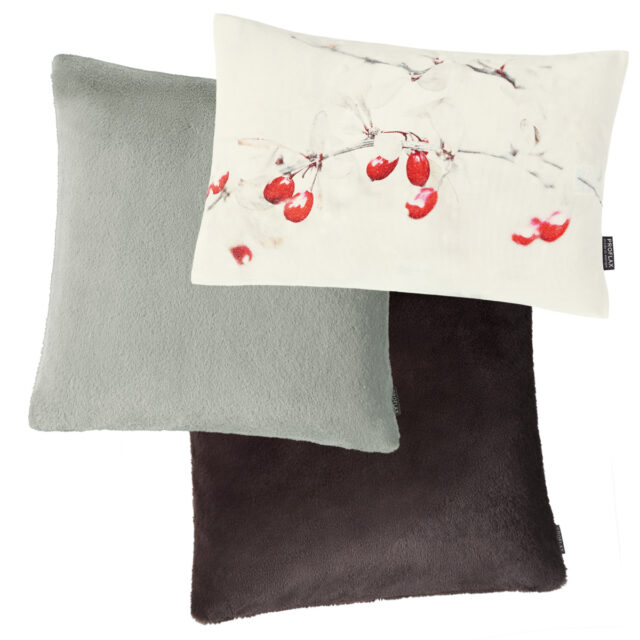 Fabulous Fake Furs
Logical, actually, that the Proflax fur cushions and throws rank so high on the wish list: they resemble the genuine pelt to a hair and feel exactly the same too, but are imitations. In addition, they spoil the fashionistas among us with all the colours that are currently popping up on the runways. That goes not only for Tibetan lamb OSCAR and short-hair fur ISIS, but also for our powder-puff-soft newcomer COCOON: The silky-smooth super-fleece is starting off with 7 Trend shades.