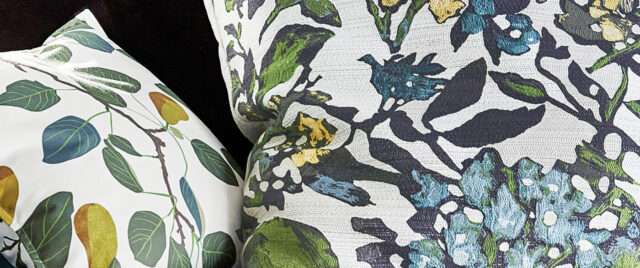 What belongs now in the high-class Scandi-cosy mix? Delicate forest and field growths in cool bleu-tones, cuddly furs in It-colours like Petrol or Limone, and the typical Nordic penchant for the not-quite-perfect.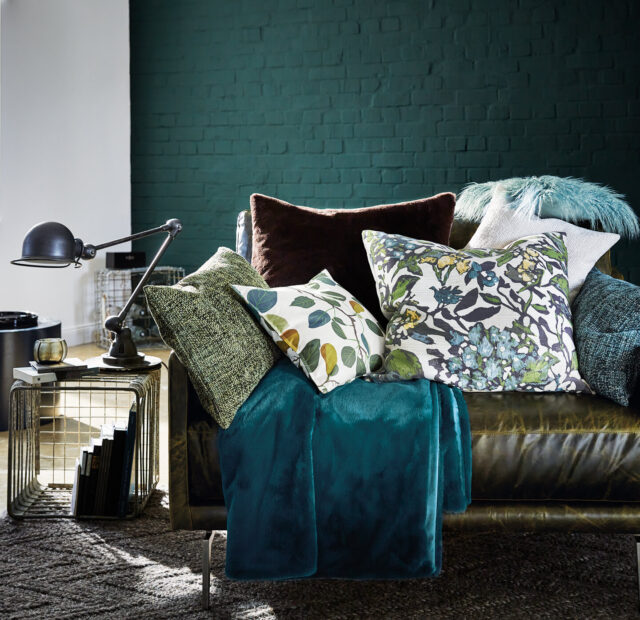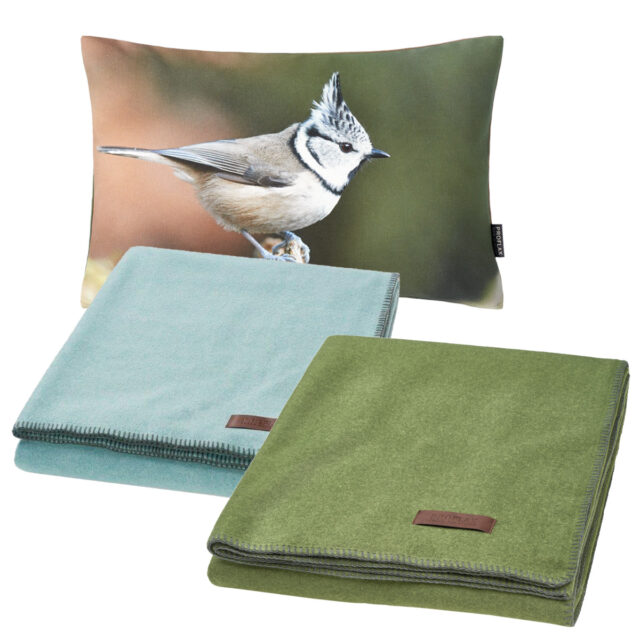 Online-Shop
---
You will find all Proflax throws in our online shop under "Throws". Go ahead and browse!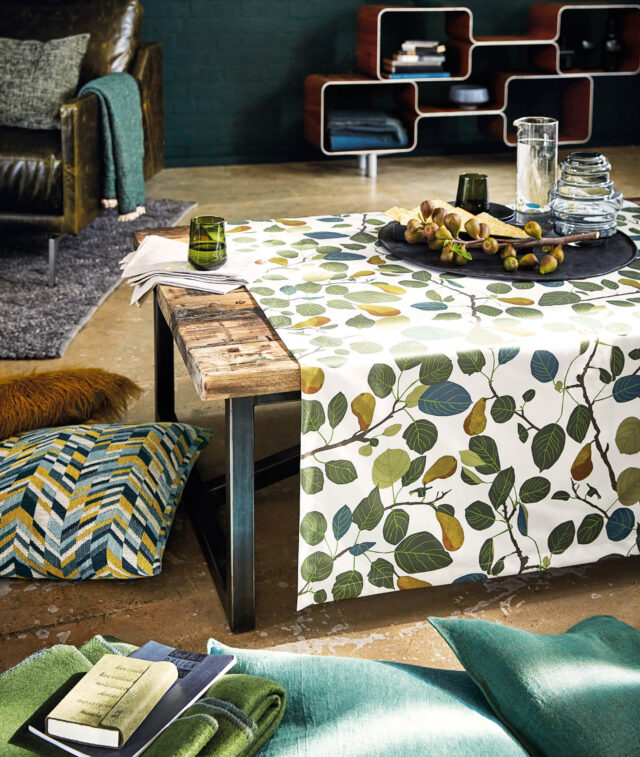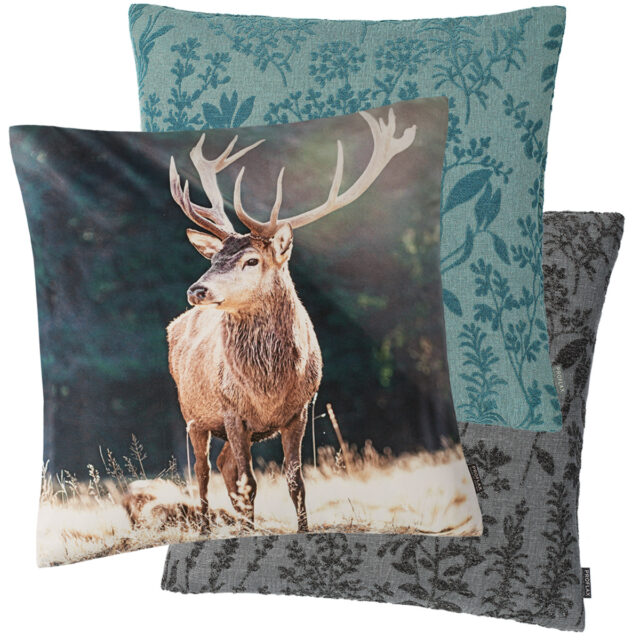 Choice made simple
---
So that you can keep the overview effortlessly when ordering and re-ordering, we always collect all our products in line with our themes; i.e., the Fashion Novelties, Seasonals and Basics that you see here on the theme of "Autumn Nature", you find in the same line-up in the online shop. That way you always have your favourite combinations and variants in view right away!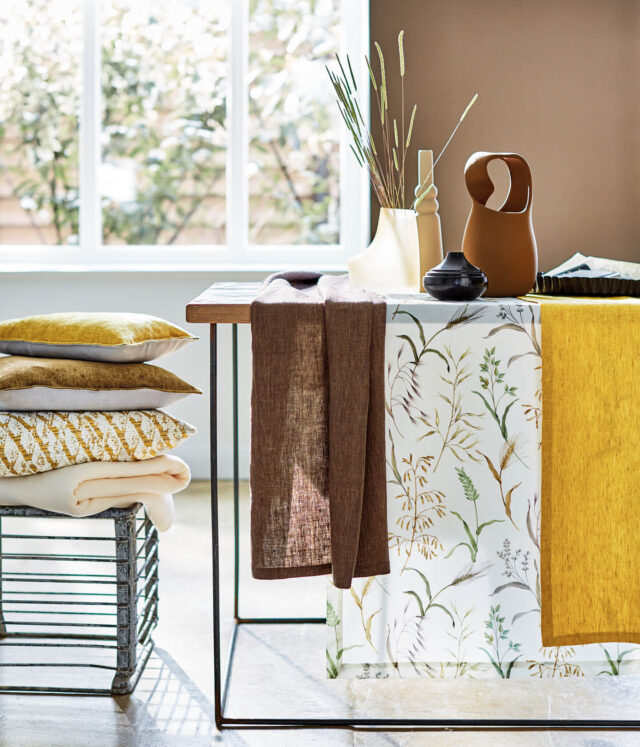 So warm, so cool.
Do some of your clients want only warm colours, while others prefer cool ones? No problem: our Basics and Seasonals are always available in both colour temperatures! And so you can combine the delicate sprigs from HELLA, like in the picture above, with warm earth, yellow and brown shades. Or else, see below, with cool Oliv and Verde, create a more sober-cool look.