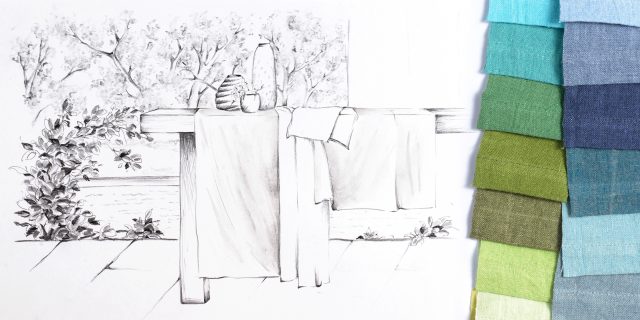 Among the greatest of pleasures
are the pleasures of the table. And with Proflax, they start already with the choice of tablecloth, runners and placemats.
This pure linen in trending washed look exudes the casual charm that you can hardly resist – especially when it comes in so many seductive colours.

More Info

---

Item number 3180

100 % linen

Non-iron

Fabric width 170 cm

Made to order

The Colors

You can find all colors and descriptions of Sven in our shop.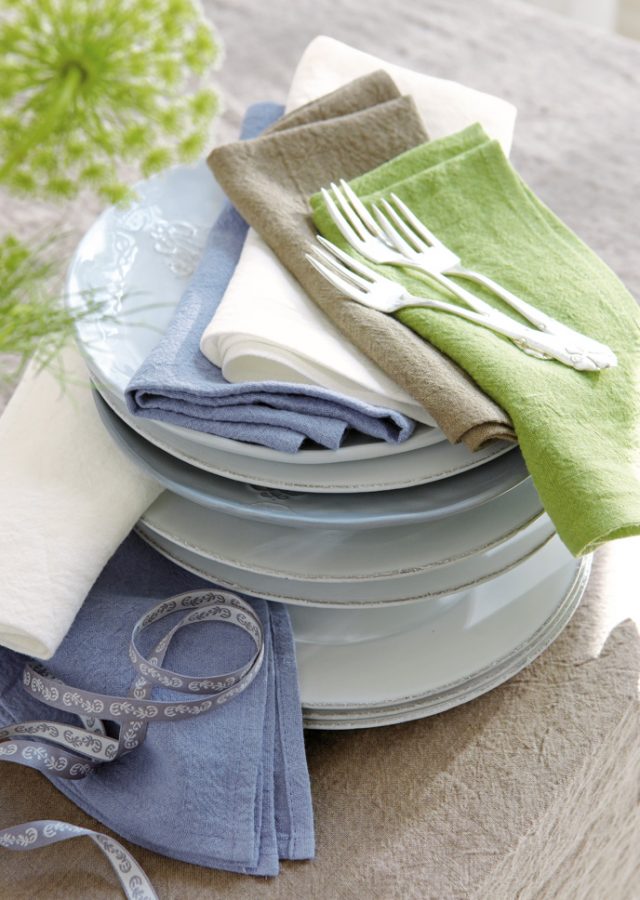 The Casual Way: "Washed Look" Linen
---
Hard to believe – our currently favourite natural fibre is by nature rather stiff! Its trendy casualness is achieved by applying a trick: the finished woven fabric is pre-washed. In the process, the long linen fibres are bent and the fabric becomes pleasantly soft and seems more supple and voluminous. A lovely side-effect: the colours fade slightly and thus acquire the low-key vintage look.
Our tip: For an especially relaxed look, lay SVEN on your table without ironing!
No need for this fine fabric to shout "Here!" – its fans are well aware, after all, what they love about this extra heavy, pure linen Boda: the grainy texture with the super-soft hand and its cool nonchalance!

More Info

---

Item number 3268

100 % linen

Fabric width 140 cm

Made to order

The Colors

You can find all colors and descriptions of Boda in our shop.
Particularly Elegant: our edges and corners
---
We can easily get carried away about the corners of our tableware – you have to understand, we're talking about the especially fine envelope or mitred corners. The way the seams run resembles the back of an envelope: thus the name. If you hold the envelope in your hand, what strikes you is the fact that it is absolutely flat, fine, meticulous. And there is a reason for that: behind each of these luxury corners, there are what seem like 87 working steps, plus endless patience, and well-developed fine-motor skills. Because if even the slightest error creeps in when measuring, pinning and stitching, you have to start all over again. But in matters of quality, we are simply relentless, that's all there is to it!