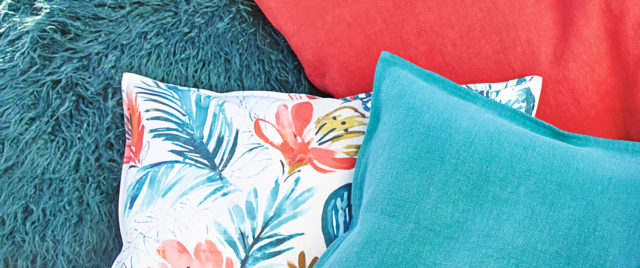 Our bucket list for August: gazing over the river, declaring Koralle and Lagune our favourite colours, basking our faces in sunshine, and now and then watching a hand-painted koi swim by.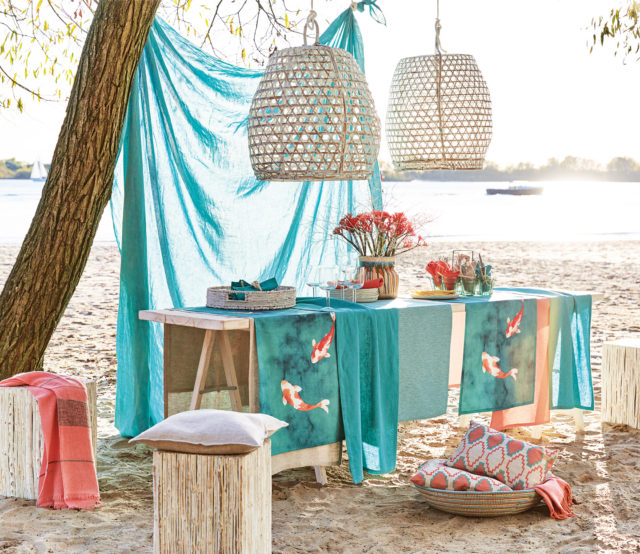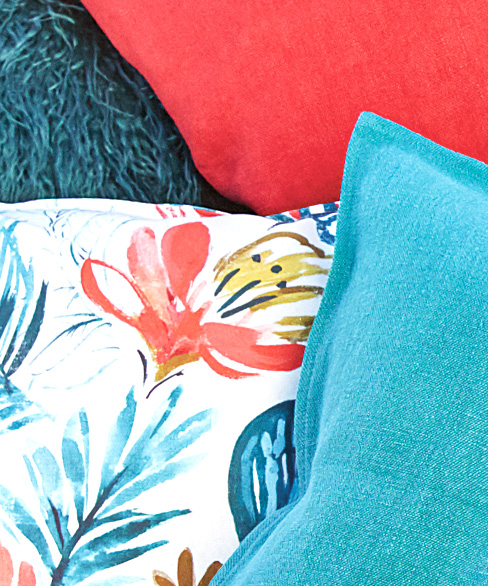 Low Waste
---
Together with our suppliers, we try to avoid waste in every phase of production. For example, we adapt the range of sizes of individual articles to the width of the goods, so that as little fabric as possible goes to waste.
Basic MILANO
Ex-Seasonal MILANO was able to win over so many friends in the last season that it has made a leap into our Basic line. That is to say: the super-soft velvet is now to be had in an extra-large assortment of standard colours – and in the new strong trending shades like the catwalk-favourite Kobalt!