Little excursions into botany continue to be en vogue, most especially with the new green shades of Mint and Jade! Fashionistas combine them with delicate Rosé, passionate Purple, and occasional flashes of gold.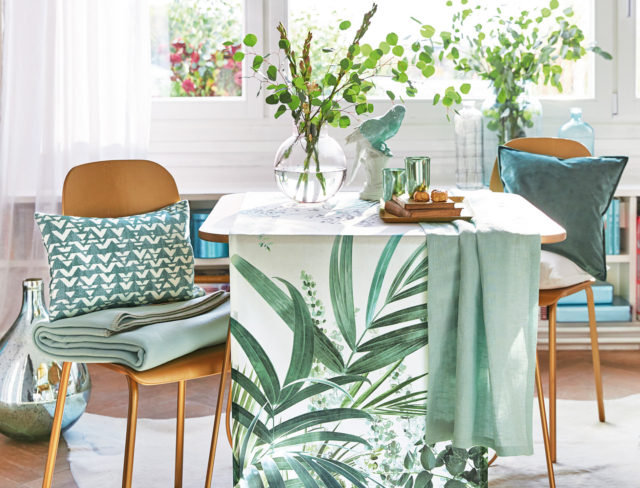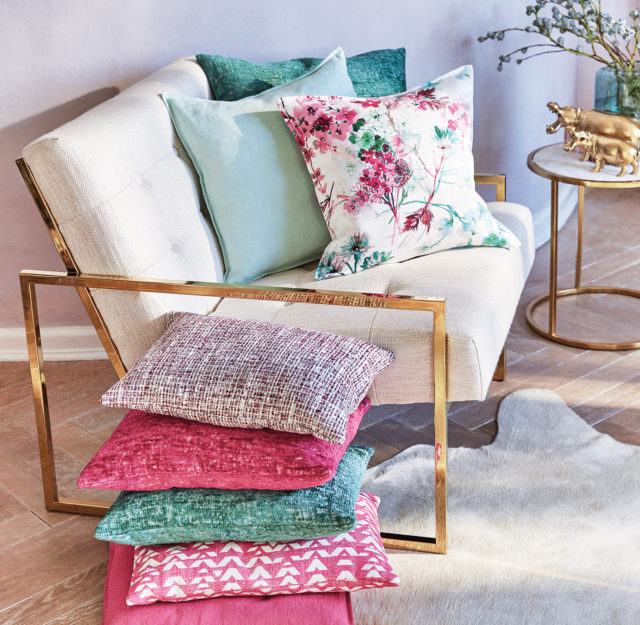 Fashion MAVIE
With this throw, the delicious ice-cream colours alone make you reach out for it. Or because it feels so light, airy and fluffy to the touch – for a wool blend absolutely remarkable.  And then there is the stylish washed-look! Apropos, MAVIE's effect is achieved in the cold-dye process. That means, not the yarn is dyed but rather the already woven throw itself. Since at low temperatures in the machine the material doesn't take on the colours evenly all over, a natural, slightly irregular off-tone is created.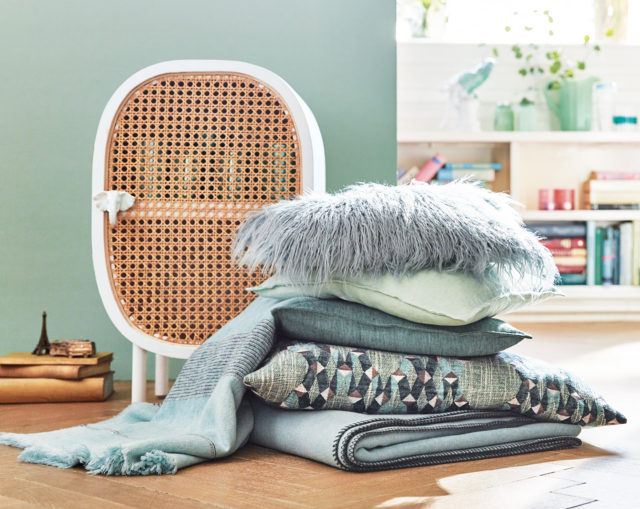 Fashion FRANKY & JUNIOR
Throws and summer evenings go together inseparably in our part of the world! When it's chilly, the snuggly and voluminous doubleface FRANKY invites you to cuddle. At warmer temperatures, it hangs out draped over the lounge chair and with its laid-back washed look and the subtle colour-duo is just too attractive.
JUNIOR – FRANKY's little brother – is just as cuddly, soft and cosy as our popular doubleface, but with its pastel stripes comes across as just a bit more fun-loving.