Springtime comes this time in a very special colour: Peach! And it prefers to surround itself with slender furniture in cool black, velvety-soft cushions and deeply relaxed Scandi-patterns.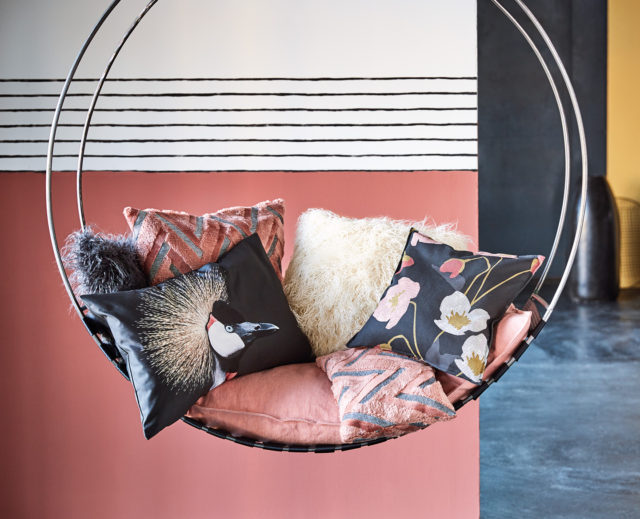 Save the Animals
---
All of our furs are imitations that resemble genuine furs to a hair, and feel exactly the same. A good reason animals no longer need to save their skins.
Extremely NICE
Faux solids, like our new Seasonal NICE, are the darlings of interior designers! Because their weave consists of varicoloured thread, they are so easy to combine: for instance, NICE goes perfectly with BODA, but at the same time is also a great partner to Seasonal MARLO. What else is in its favour? For example, the pleasingly soft chenille, and cool colours such as Mint, Salbei and Purple!