Vintage stripes, nuances of lime, teddy-plush – if you're now jumping for joy, you are in good company. That's because designers are once again embracing the retro-chic look.
Fashion OSCAR
Whether big, little, as cushion or throw – everybody loves OSCAR! That's why for our cuddly Tibetan lambskin, you can choose from among 10 different colours: from Nude and Sand to Fuchsia and Türkis all the way to the new summer shades of Limone and Grün.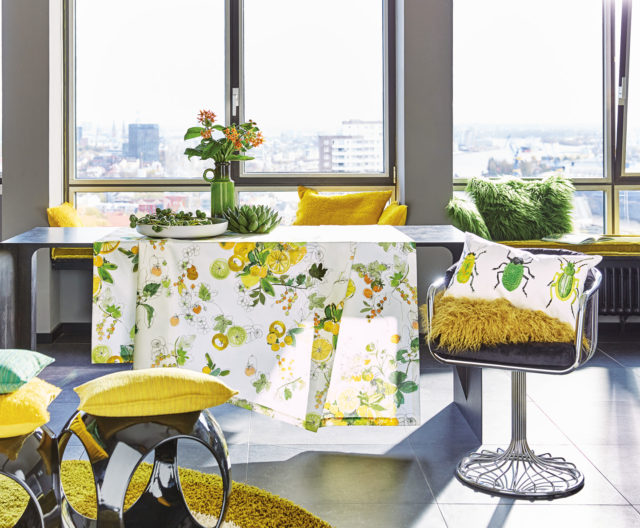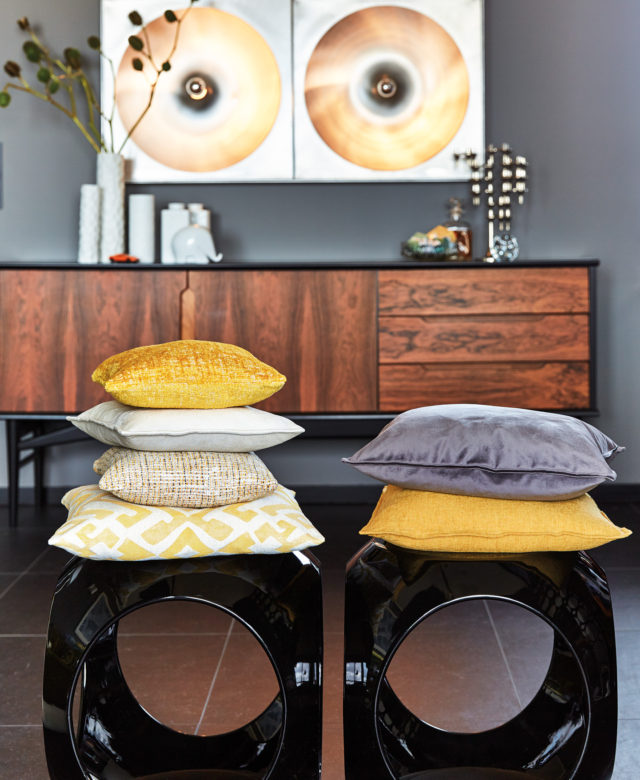 Stylish Mix
As you can see from the cushion arrangements shown here, the perfect mixture can consist simply of Seasonals and Basics! The trick to it: the two product categories are precisely coordinated in colour. So combinations in each colour palette are problem-free – not only in green/yellow as in our lemon theme, but also in red, in blue or whatever you have in mind.